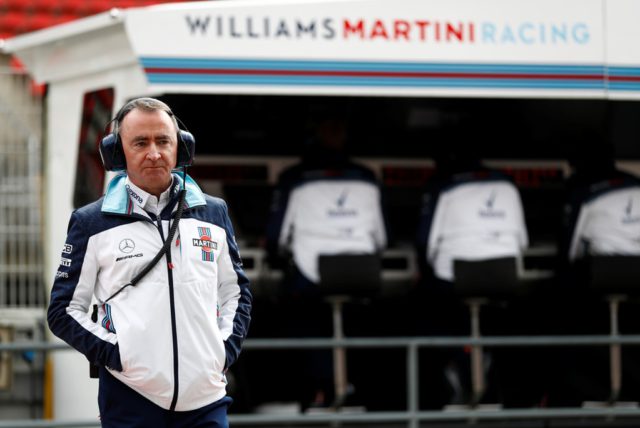 Williams technical chief Paddy Lowe says the team will not use the form of Lance Stroll and Sergey Sirotkin as a distraction from the deficiencies of its 2018 Formula 1 car.
Williams has endured a torrid start to the season and remains the only F1 team on the grid yet to score points. The Grove-based squad currently is propping up the constructors' standings in 10th place.
Stroll, who became F1's youngest-ever podium finisher in Baku last year, has been partnered at the team by rookie Sergey Sirotkin. Stroll made it into Q2 in Australia but since the season-opener, neither driver has been able to progress further than Q1, with 14th place the best race result the team has managed so far.
But Lowe insists Williams will not use the performances of Stroll and Sirotkin as a way of hiding the weaknesses of its 2018 challenger – the FW41.
"When you are trying to develop a car, clearly the easiest would be to have a standard test with rather than a human – you try and do that with experiments in the lab," Lowe explained.
"And in the end everything you do with cars driven by real drivers, you have to factor in the quality of the driver, the effect of the driver, that took your interpretation of that car. And every driver is different.
"We have two different drivers that are relatively inexperienced. But we are very happy with what they are doing. And it is not causing us any issues and we would not allow that to distract from the fact that we have not produced a car that is performing correctly or as we would have intended."
Lowe said Williams is not getting "depressed" by its current struggles. And he insists the team remains confident it can make quick progress to turnaround its poor start to the season.
"I wouldn't say that there has been a lot of depression because that is not the way to dig yourself out of a situation. It is about going away, analysing and understanding where you are. Then understanding what you have to do and focusing the organisation around that.
"That is exactly what we are doing. Because we are not where we hoped and intend to be in terms of competition. But it is of our own making. Clearly what we have done has not been good enough. But there is a sense of optimism already that we can make solid progress and rapid progress. We have already started down that road."