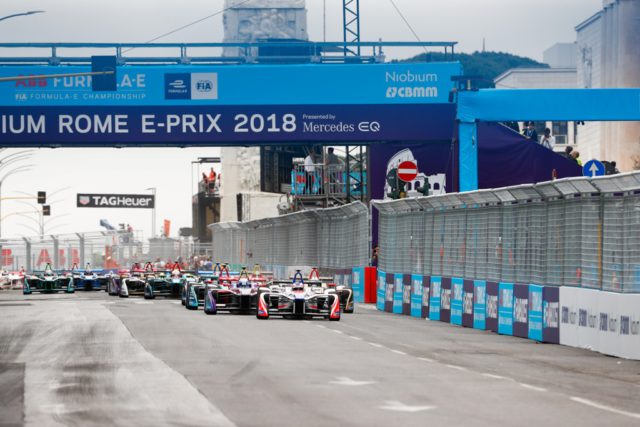 The ABB FIA Formula E Championship took to the streets of Rome for the first time but the Mahindra team did not have much luck of the Eternal city. The proceedings started well. A set of meticulous practice sessions were followed by Felix Rosenqvist putting in an absolutely unassailable lap to take super pole, while Nick Heidfeld put himself in 10th position on the starting grid.
After a clean start and get away from pole position, Rosenqvist spent a few laps holding off the rampaging Virgin of Sam Bird behind him
Settling into his rhythm Felix comfortably started to open the gap to Bird and thus consolidate his lead. A very quick pit-stop from Felix and his mechanics kept him in the lead. Back into his rhythm and looking comfy once again, Felix was increasing the gap to Sam Bird behind him. However, unexpectedly on lap 22, he hit a kerb and suffered rear wheel damage. Thus Rosenqvist retired from the race.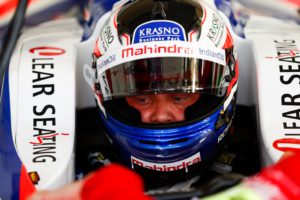 "Another very tough one to take for everyone. I feel bad for the boys. I'm super impressed by the team because it's been a hectic weekend and everyone delivered in every session. Something that we couldn't predict happened; we had a breakage with no connection to any specific incident. I always have a smile on my face when I know I've given all I can and that the team was flawless. Crazy pace and we led every lap until we broke down. There are still a lot of positives to take from", Rosenqvist explained.
That's how quick you go from zero to hero in motorsport! ??‍♂️? @FIAFormulaE pic.twitter.com/BpOZn1ycPp

— Felix Rosenqvist (@FRosenqvist) April 18, 2018
Starting from 10th position, Heidfeld kept his nose clean and incident free so as to be able to push hard in the second stint
While maintaining position and on a quick in-lap (lap 16) he was shunted into the wall at the apex of the hairpin by another car with two more cars becoming a part of the pile-up. This pushed him down into 17th position. After a routine pit-stop followed by an event free second stint, he brought his car home in 16th.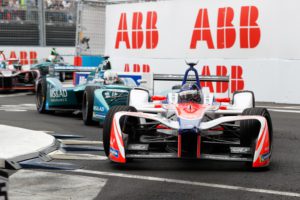 "After the start into turn one, there was the usual expected chaos with such a tight corner but the car is strong and I managed to keep going. On my in lap, while attempting to pass Turvey at the hairpin (who was very low on energy), there was another car that went into him, in turn sending him into me, and this effectively ended my race", Heidfeld said.
#Passioneers, the wait is over! Mahindra Blueprints is back. In Episode 1, we look at the evolution of the Mahindra powertrain between Season 1 and Season 4. #passioneering @Motorsport pic.twitter.com/tfnBt2sbYK

— Mahindra Racing (@MahindraRacing) April 13, 2018