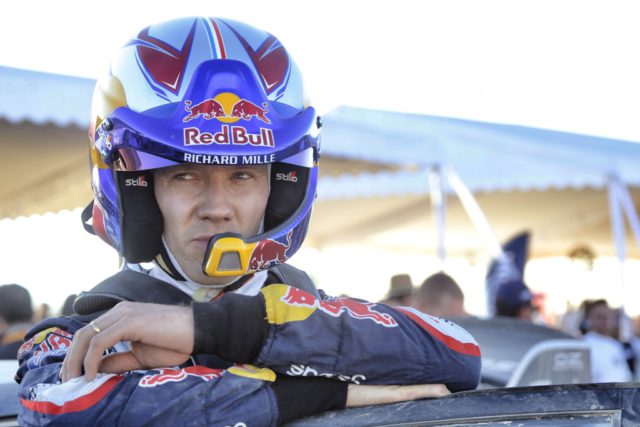 Sébastien Ogier and Julien Ingrassia are in a good position to challenge for their third victory of the year at the Tour de Corse. They are leading the FIA World Rally Championship for both drivers and co-drivers.Thus have the crew will have the cleanest road through the opening day of competition.
The pairing made their world-stage debut in 2008. But they got their first taste of international competition when piloting the Course Car at the 2007 edition of the Tour de Corse.
Having contested the event on four previous occasions, they secured victory in 2016 and will be chasing another taste of champagne next week.
"We've had a really positive start to the season – three events and two victories already under our belts. It's great to see the progress we've made, and we're keen to see that continue with the return to asphalt", Ogier said.
Sébastien Ogier and Julien Ingrassia are well-placed to challenge for their third victory of the year at the Tour de Corse
"With a lot of mixed conditions in Monte Carlo, the Tour de Corse is the first proper Tarmac event of the year, and it's nice to be back. We all know that the competition will be strong, but we completed a good test – finding a good feeling and discovering the optimum set-ups to deliver a strong performance."
"As a Frenchman, there is always additional motivation to do well at the Tour de Corse. The name alone – Rally of 10,000 Corners – says it all and many sections of this island are for rallying. A lot of the route is new this year, but the stages remain very technical with corner after corner demanding total focus and precision."
"It's a beautiful island that I always look forward to visiting, and it would be fantastic to secure another strong result on French soil."
The best way to end the weekend at #RallyMexico! ????? pic.twitter.com/Vhk4R4NG5F

— Sébastien Ogier (@SebOgier) March 11, 2018