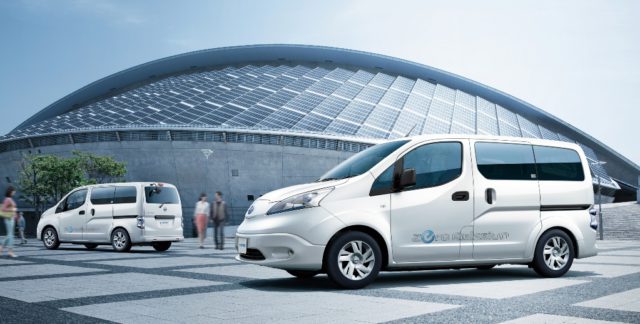 Nissan and TEPCO launch a joint virtual power plant project. TEPCO will notify project participants of time periods when power grid demand is low, and those who charge their vehicles during these periods can qualify for incentives based on the amount of energy charged. The project will examine the degree to which vehicle owners respond by changing their charging times. This will help to smooth out power demand fluctuations. The information will help determine the most effective use of electric cars to help stabilize grid demand.
Customers will widely use renewable energy in the future. The tendency is a part of the shift toward a low-carbon society. In connection with that companies are developing "virtual power plants". The aim is renewable energy use in a stable and effective manner as well as integration and control of the resources on the customer side. Electric vehicles have the potential to be one of these virtual power resources. That is possible through the control of charging and discharging in cooperation with grid operators.
The Nissan-TEPCO project will take advantage of existing grid infrastructure. It will make use of Nissan's telematics system. That is a service that lets electric vehicle owners remotely monitor their car's condition and control charging via a smartphone app. It will also use EVsmart, an app that searches for vehicle charging spots, as the user interface and to collect and manage information. Participants will be able to install the apps on their smartphones at no cost.
Nissan and TEPCO launch a joint virtual power plant project
This is Nissan's first project of its kind in Japan. Nissan plans to partner with power companies globally to create virtual power plants using electric vehicles. This way the company will contribute to a smart-energy society as part of its Intelligent Integration strategy. The strategy is one of the three key areas of innovation under the company's Nissan Intelligent Mobility vision.
TEPCO plans to move ahead with development to make its system available to a wide range of electrified vehicles from various automakers. The company is developing a system, compatible with a variety of charging and discharging devices. Its aim is to further improve the adjustment functions of electric grids.
Nissan and TEPCO will report the results of their project to Japan's Agency for Natural Resources and Energy.
"Since going electric, I haven't bought gas in a year; I love how my #NissanLEAF and free charging stations in my city make it easy to reduce carbon emissions while saving money."
? & ?: Lauren D. pic.twitter.com/d6ZszYSsbN

— Nissan Electric (@NissanElectric) December 11, 2017
Meanwhile, production of the all-new Nissan LEAF, the next generation of the world's best-selling electric vehicle, is officially underway for European customers
The first new LEAFs now roll off the line at Nissan's plant in Sunderland, UK. Nissan started the countdown to the first deliveries in February.
The new model offers greater range, dynamic design, advanced driver assistance technologies and enhanced connectivity.
Kevin Fitzpatrick, Nissan Europe Divisional Vice President for Manufacturing, said: "Nissan led the way in introducing electric vehicles to Europe in 2011. And every year since then it's been clear that more and more customers share our vision for the future of driving.
"We're excited to start production in Sunderland and to bring the new Nissan LEAF to European markets from February."
The new Nissan LEAF offers an improved range of 378km on a single charge. That allows drivers to enjoy longer journeys, interconnected by the extended European CHAdeMO Quick Charging network.
The Nissan LEAF is in production in the UK since 2013 for European markets. Since 2011, when first deliveries began from Nissan's Oppama plant in Japan, more than 85,000 units sold in Europe. Following an initial investment of £420m, the introduction of the new LEAF has been supported by a further £36m investment in Nissan Sunderland Plant, which support more than 2,000 jobs at Nissan and in the UK supply chain.
In addition to the new LEAF, Nissan Sunderland Plant also manufactures Qashqai and Juke as well as the Infiniti brand's Q30 and QX30. Last year the plant celebrated its 30th anniversary, while in 2017 total volume surpassed 9m vehicles. That cemented its position as the biggest UK car plant of all time.