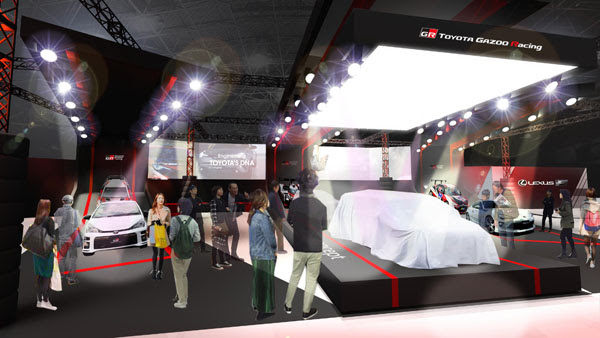 Toyota Racing aims to develop its cars and people toward the goal of "making ever-better cars". The team does that through participation in motorsports activities. Among them are top category races including the World Rally Championship (WRC) and World Endurance Championship (WEC), as well as national rallies and races. Its specialists acquire technologies and know-how through such activities. After that, they use them as part of the new production vehicles development. Toyota launched the new "GR" sports car series in September, which is a part of this process.
The Toyota team selected a special theme for the Tokyo Auto Salon 2018 – "Meister's Workshop". The exhibition will consist of cars from various motorsports activities, as well as vehicles that came as a result of the technology transfer process. The aim is also to promote the enjoyment of vehicle customization. Toyota wants to communicate how cars will continue to exude an increasingly exciting presence in the future.
Toyota will present a special exhibition – "Meister's Workshop" – at the Tokyo Auto Salon 2018
Among the motorsport vehicles will be the Yaris WRC and TS050 Hybrid. The company will also exhibit the GR Super Sport Concept – a concept car, originating from the WEC participation. It is one example of how technological feedback from motorsports activities comes alive in a series production product.
The exhibition will also include production vehicles such as the 86 GR and the Vitz GRMN, a 150-unit limited edition model for Japan.
Toyota will reveal as well the vehicles for the 24 Hours of Nürburgring in May, while the drivers' announcement will happen on January 12.
All set for our Christmas party tomorrow! Our @FIAWEC Bahrain win in the desert heat feels like only yesterday so time to get in the Christmas spirit ? ? ? pic.twitter.com/xtnGNjaz6x

— TOYOTA WEC Team (@Toyota_Hybrid) December 14, 2017