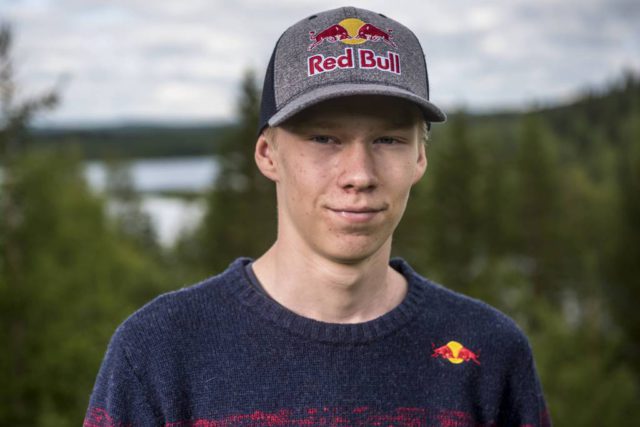 Kalle Rovanpera will participate in the Wales and Australia WRC rallies with a Ford Fiesta R5, prepared by M-Sport. Motorsport News reported the deal, adding that the 16-year-old driver already tested the car. The son of former rally driver Harri Rovanpera will make another session with the R5 – before the British WRC round. His transfer to the higher category car will be at Rally Liepaja – the final 2017 ERC round, which will be from 6th to 8th of October in Latvia.
The last race of Rovanpera until now was Rally di Roma Capitale in a Peugeot 208 T16. He will turn 17 on October 1 and on the next day will go on his driving test after taking the theory last week.
Meanwhile, Malcolm Wilson explained that Rovanpera comes to M-Sport at about the same age, at which Jari-Matti Latvala appeared at the team. The team's managing director added that it is always "always something really exciting about seeing these young guys progress".
Both Wilson and Rovanpera's manager Timo Jouhki pointed out the deal, for now, is only for two rallies. There is nothing agreed for next year. Jouhki explained that if Kalle does not progress in the Hyundai Motorsport program, then M-Sport would be his second choice.
"I would say the second option for us would be to stay with Malcolm. We already talked about next year with him and we have a long history of working well together and good relations, so this could make sense", he said, quoted by Motorsport News.
According to the manager, the plan is for Rovanpera to participate in 6 WRC 2018 races. If this comes into life, then the driver probably will not be able to contest in the British Rally Championship.
Kalle Rovanpera will participate in the Wales and Australia WRC rallies with a Ford Fiesta R5, prepared by M-Sport
Rovanpera himself announced on Facebook that he is splitting with his co-driver Risto Pietiläinen.
"Also one big chapter came to an end at Rally Di Roma as it was my last race together with Risto", Kalle wrote.
"We started driving together in 2013 at my first ever rally event in Latvia!"
"Since then we have driven together in 32 rallies in which we have won in 13 times and won 3 championship titles!"
"Risto has been a massive part of my career to this point, he has taught me a lot and I'm super grateful for all these memories with him as a co-driver and as a friend."
"Thank you, Risto!"
Rovanpera's new co-driver will be Jonne Halttunen.
@JonneHalttunen will be my new co-driver!
Biggest thanks to Risto who I have driven with since I started rallying in 2013! https://t.co/RpPMdCy5xG

— KalleRovanperaRacing (@KalleRovanpera) 20 септември 2017 г.