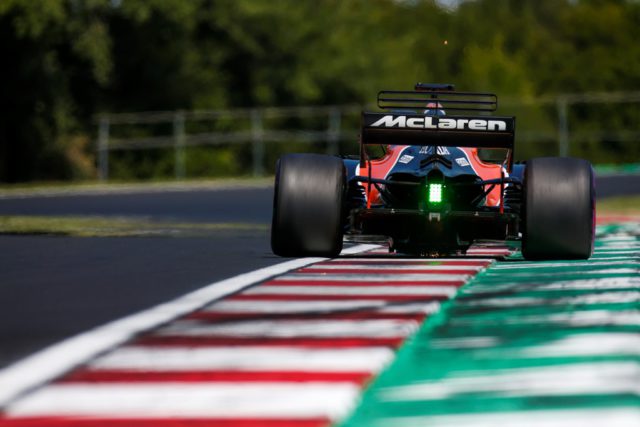 Renault Sport Racing and McLaren Racing announced they have agreed an engine supply partnership for the 2018, 2019 and 2020 seasons. The deal will see Renault Sport Racing supply McLaren with Formula 1 power units, while also establishing a close working relationship with McLaren's engineers and technicians.
Despite a combined Formula 1 presence that stretches back to 1977 (McLaren Racing has contested 814 GPs; Renault 591 in its role as an engine manufacturer), this will mark the first time that the two brands have ever collaborated.
For McLaren Racing, the reason for the partnership is evident. Renault has demonstrated its ability to build championship-winning engines, for its own team as well as customer teams.
For Renault Sport Racing, it provides the manufacturer with a second top-level Formula 1 team able to provide it with top-class feedback in relation to the development of its engine.
Jérôme Stoll, President of Renault Sport Racing:
"This is a strategic decision for Renault Sport Racing. It is the first time that Renault will work with McLaren. And we are proud to have reached an agreement with an organisation that has such a rich Formula 1 history. This alliance is not only technical and sporting, but also comes with marketing and communication benefits. We know that McLaren will push us hard on track and this competition will be to the benefit of all."
Cyril Abiteboul, Managing Director, Renault Sport Racing:
"We are pleased to confirm a new partnership for Renault Sport Racing and McLaren Racing. This agreement is perfectly in line with our mid-term strategy and with our objective to be in a winning position as a team in 2020. We are looking forward to seeing the Renault brand on next year's McLaren and racing our new partners on track. McLaren is an inspirational team with two talented drivers which should not only support our engine development efforts but also act as a reference and an example in the ongoing construction of our chassis operations. This is an exciting new beginning with a championship-winning team that is hungry to return to glory."
Zak Brown, McLaren Technology Group Executive Director:
"Today's announcement gives us the stability we need to move ahead with our chassis and technical programme for 2018 without any further hesitation.
"As an organisation, McLaren has always worked extremely hard to form lasting partnerships with its technical suppliers. We're convinced that we can bring real value to Renault Sport Racing."
The break-up with Honda was announced with a separate statement
Brown said that "there has never been any doubt over Honda's commitment and energy to the mission of success". But the partnership did not flourish "for a combination of reasons".
"It is unfortunate that we must part ways with McLaren before fulfilling our ambitions", Honda's Takahiro Hachigo added. "However, we made the decision with a belief that this is the best course of action for each other's future. Honda will continue the fight together with McLaren all the way to the end of the 2017 season. And then continue its F1 racing activities in 2018 and beyond."