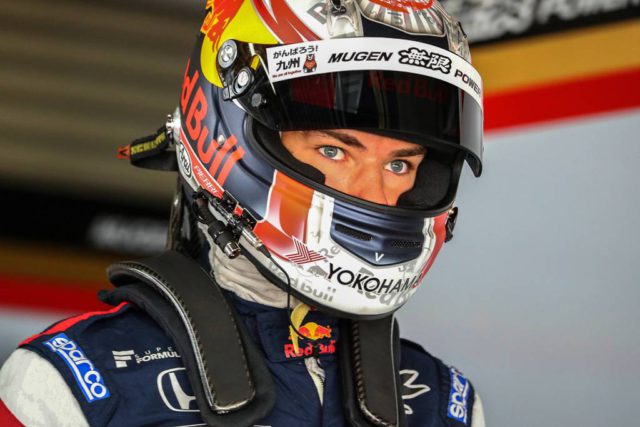 Pierre Gasly will replace Sebastien Buemi for New York's doubleheader this week. Gasly is the reigning GP2 Series champion and Red Bull Formula 1 reserve driver.
Buemi has a commitment with the FIA WEC Championship and Toyota LMP1. The 6 hours of Nürburgring takes place on the same weekend as the New York ePrix. Thus he is unavailable for the penultimate round of the FIA Formula E Championship.
Buemi leads the drivers' championship with a 32 point advantage. Renault e.dams has a 58 points margin over their nearest rivals at the top of the teams' standings. There are four races to go: doubleheaders in both New York and Montreal.
After long and intense discussions I have to confirm that I will not compete in any of the 2 #newyorkeprix for @RENAULTedams

— Sébastien Buemi (@Sebastien_buemi) July 10, 2017
I want to wish @RENAULTedams and @PierreGASLY a strong weekend.

— Sébastien Buemi (@Sebastien_buemi) July 10, 2017
and I hope to still be in a position to fight for the @FIAformulaE championship at the season finals in #montrealeprix

— Sébastien Buemi (@Sebastien_buemi) July 10, 2017
Pierre Gasly will replace Sebastien Buemi for New York's doubleheader this week
"I deeply regret this clash between the WEC and FE", co-owner of the team and 4-time Formula 1 World Champion Alain Prost said. "However, we have to move forward. We are very pleased to welcome Pierre Gasly. Racing in New York is going to be a challenge as he makes his Formula E debut at the end of the championship. But looking at our preparation, we are confident and our goal remains the same. [It is] to score the maximum points to strengthen our lead in the championship."
The Rendez-vous is set at the Brooklyn Circuit in New York. What do you think of this new layout? #NYCePrix ⚡️ pic.twitter.com/XCPn9McMv5

— RENAULT e.dams (@RENAULTedams) July 7, 2017