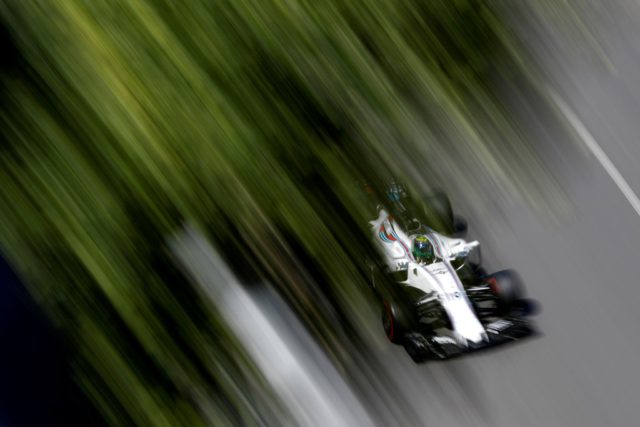 The Red Bull Ring located in the small town of Spielberg, Austria hosted its first Grand Prix under its new guise in 2014, and what a race it turned out to be for Williams. The short, 4.326km circuit with its undulating features and impressive scenery was a popular return to the Formula One calendar. In 2014 Williams scored its only front-row lockout of the season in qualifying in Austria and Valtteri Bottas went on to claim his first ever Formula One podium. Williams has totalled three wins at the Austrian Grand Prix throughout its various track layouts.
Williams technical chief officer Paddy Lowe:
We head to the Austrian GP this weekend in the picturesque Styrian mountains. The track itself is dramatic with a lot of elevation and some interesting corners which tend to produce some great racing. It is very short which makes racing quite dynamic, as the cars come round pretty quickly for a fresh lap. That keeps us on our toes on the pitwall! We got a front-row lockout in 2014, so we hope the car should be quick once again so we can see how far towards the front we can get in Qualifying. After Lance Stroll's podium and Felipe Massa's strong but ultimately frustrating race in Azerbaijan, we have in our sights double points finish this weekend. We will do our very best to achieve that.
Felipe Massa:
Austria is a really fun track to drive. There are some nice high-speed corners and a couple of really good straights. We are normally quite competitive there. In the past, I've had some good races where I've finished on the podium, and I had my pole position in 2014, so I also really enjoy spending time in Austria. The fans are always enthusiastic about Formula One. So I hope that we can have a good weekend and that I can bounce back from the disappointment in Baku.
Lance Stroll:
Austria will be a completely new experience for me, as this is the first track of the year where I have already raced. I just love that track. It is so cool and a place I have enjoyed racing. There are not that many corners. But it has a great flow and it is easy to get a good rhythm. It is always great going back to a track where you have been successful. And that is definitely the case here as last year in Formula 3 I had two wins and a second! The area is very beautiful. It reminds me of back home in Canada – one of those northern tracks with pine trees.
Crash, bang, wallop… what a video.
We've reviewed the telemetry and it's definitely a racing incident! No further action. #F1 https://t.co/wOPhS15jUP

— WILLIAMS RACING (@WilliamsRacing) July 4, 2017