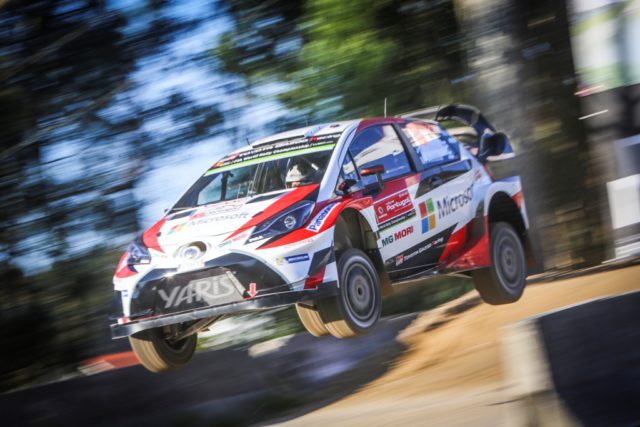 Jari-Matti Latvala was in strong contention for second place in Rally Portugal when he rolled his Toyota Yaris WRC. Before that he even led the event for a while – for his own surprise.
"I was able to push hard, even though the roads were even rougher than I expected. On the final gravel stage of the day, which was very rough, I had a strange feeling with the car, like it was skidding. I didn't manage to get it stopped on time, so we hit the bank, went up onto two wheels and rolled, losing a lot of time. There was some damage to the car but we managed to get it to back to service, which is the most important thing. We will fight to get back in the points", the Finn said.
Talking about the afternoon and our roll in SS7. #RallyPortugal #TGR_WRC pic.twitter.com/hf9vpY7sW5

— Jari-Matti Latvala (@JariMattiWRC) May 19, 2017
Jari-Matti Latvala: "We will fight to get back in the points"
He finished the first day in Portugal in 13th place, while his teammates Juho Hanninen and Esapekka Lappi were 7 and 8th.
"Already on the first run through the stages in the morning the roads were degrading. So it seemed that there were no big advantages in terms of road position. Jari-Matti made the most of this to move into the lead. He was unlucky to be caught out by the even rougher conditions in the afternoon", Team Principal Tommi Mäkinen commented. "Under the circumstances, a great job from Juho to stay out of trouble and end the day as our leading driver, while Esapekka made a perfect start as a Yaris WRC driver, carrying out exactly what was asked of him."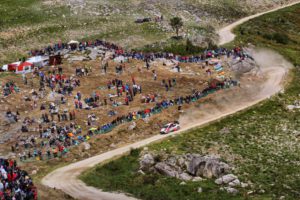 Hänninen still picked up some damage with the front wing coming off, but that did not affect him too much. Lappi lost some time with a hole in the intercooler in the afternoon, which had an effect o the amount of power. Both tried hard to play it safe and were content with their positions after a day in the race.
"It was all about building up confidence, especially as the roads were more slippery and softer than I expected. I think we are OK in the slow corners; in the fast corners, I feel we can go quicker, but for now I'm not quite brave enough!", Lappi added.