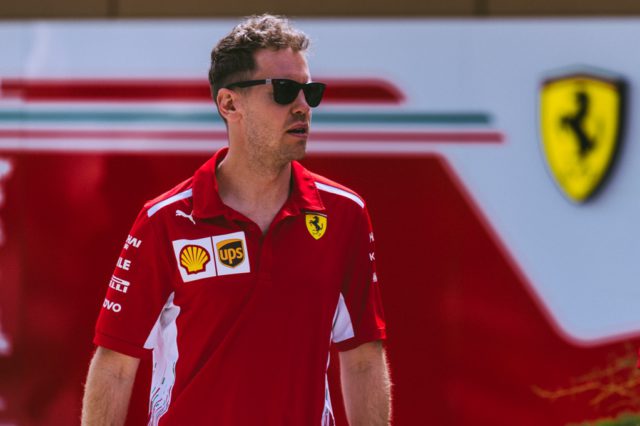 Sebastian Vettel took a second consecutive win in Formula 1 after finishing first in the Bahrain Grand prix. The Ferrari driver managed to hold his position in front of the charging in the last laps Valtteri Bottas. The Finn tried a couple of times to get past his rival but could not finish the move and was second at the chequered flag.
Lewis Hamilton was third and took the last place on the podium. The Englishman was ninth on the grid because of a penalty for a gearbox change but charged through the field. He had a heated discussion with his Mercedes team during the latter part of the race concerning his target times and the difference to Vettel.
Kimi Raikkonen was in contention for the podium before an awful pit stop. His Ferrari hit a mechanic when the driver tried to get away. The team told him to stop right away and the Finn's race was over. The mechanic was taken to hospital but the Scuderia did not give any details on his condition.
LAP 36/57

Awful pitstop for Ferrari
Raikkonen out of the race
Ferrari mechanic receiving treatment#BahrainGP #F1 pic.twitter.com/ppqSYyvIH0

— Formula 1 (@F1) April 8, 2018
The happiest team in the pitlane though was that of Toro Rosso. Pierre Gasly finished fourth causing unique scenes of joy among his mechanics.
This is what fourth place feels like ?#BahrainGP #F1 pic.twitter.com/VSiRSt8VI5

— Formula 1 (@F1) April 8, 2018
INITIAL CLASSIFICATION (LAP 57/57)

Immense pressure from Bottas, immense effort from Gasly in P4!#BahrainGP #F1 pic.twitter.com/YeBLa92uSo

— Formula 1 (@F1) April 8, 2018