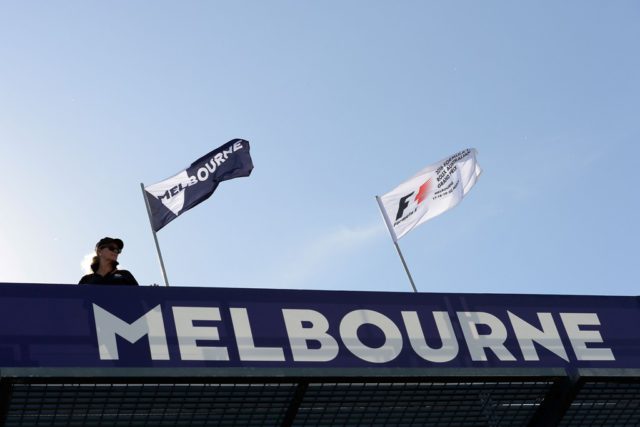 A new season is born with brand new rules that are among the most revolutionary in recent history. Added to Pirelli tyres that are 25% wider and cars around five seconds per lap faster (compared to 2015) is a new tyre philosophy for 2017: less degradation and fewer peaks of temperature, allowing Formula 1 drivers to push hard during every stint.

The circuit from a tyre point of view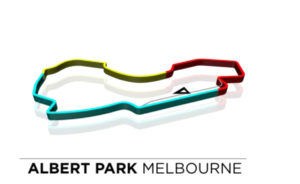 A semi-permanent track: always 'green' and dirty at the start of the weekend.
Hard acceleration and braking: longitudinal forces are greater than lateral ones.
Lots of slow corners: emphasis on mechanical grip and high downforce.
Left-rear tyre is worked hardest.
Anything can happen with the weather: from bright sunshine to torrential rain.
Reasonably smooth asphalt, so tyre wear and degradation is comparatively low.
Mario Isola – Head of Car Racing
"The teams completed 7427 laps of Barcelona during pre-season testing, using all the compounds. But they concentrated on the medium and soft tyres, which were the ones best suited to Montmeló. In Melbourne, it's going to be interesting to collect more data on the ultrasoft and supersoft compounds, which we've not been able to fully assess up to now."
What's new?
Pirelli takes the ultrasoft compound to Australia for the first time.
There are new rules governing race starts (where the drivers will have more clutch control) and re-starts after safety cars in wet conditions (from the grid).
From Australia to Spain, teams will have identical tyre allocations. These are seven sets of the softest compound available, four sets of the middle compound, and two of the hardest compound. In Australia, these are ultrasoft, supersoft and soft (in order).
From Monaco, normal rules apply: teams will select 10 sets of the 13 available. Pirelli will communicate the selections on the Tuesday, 10 days before the race.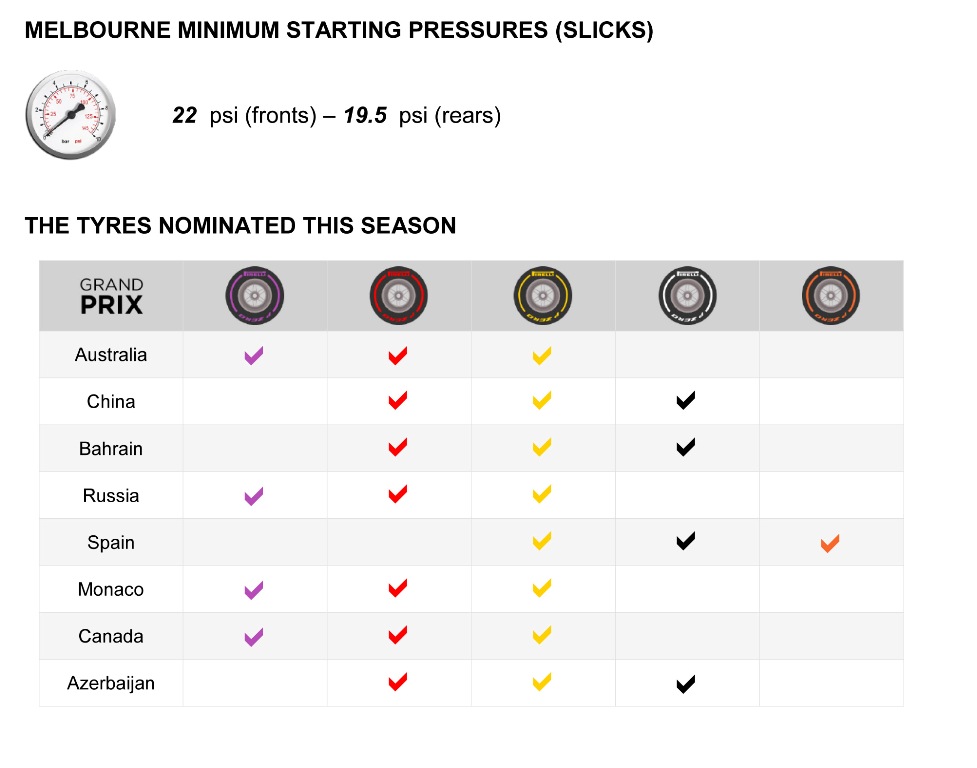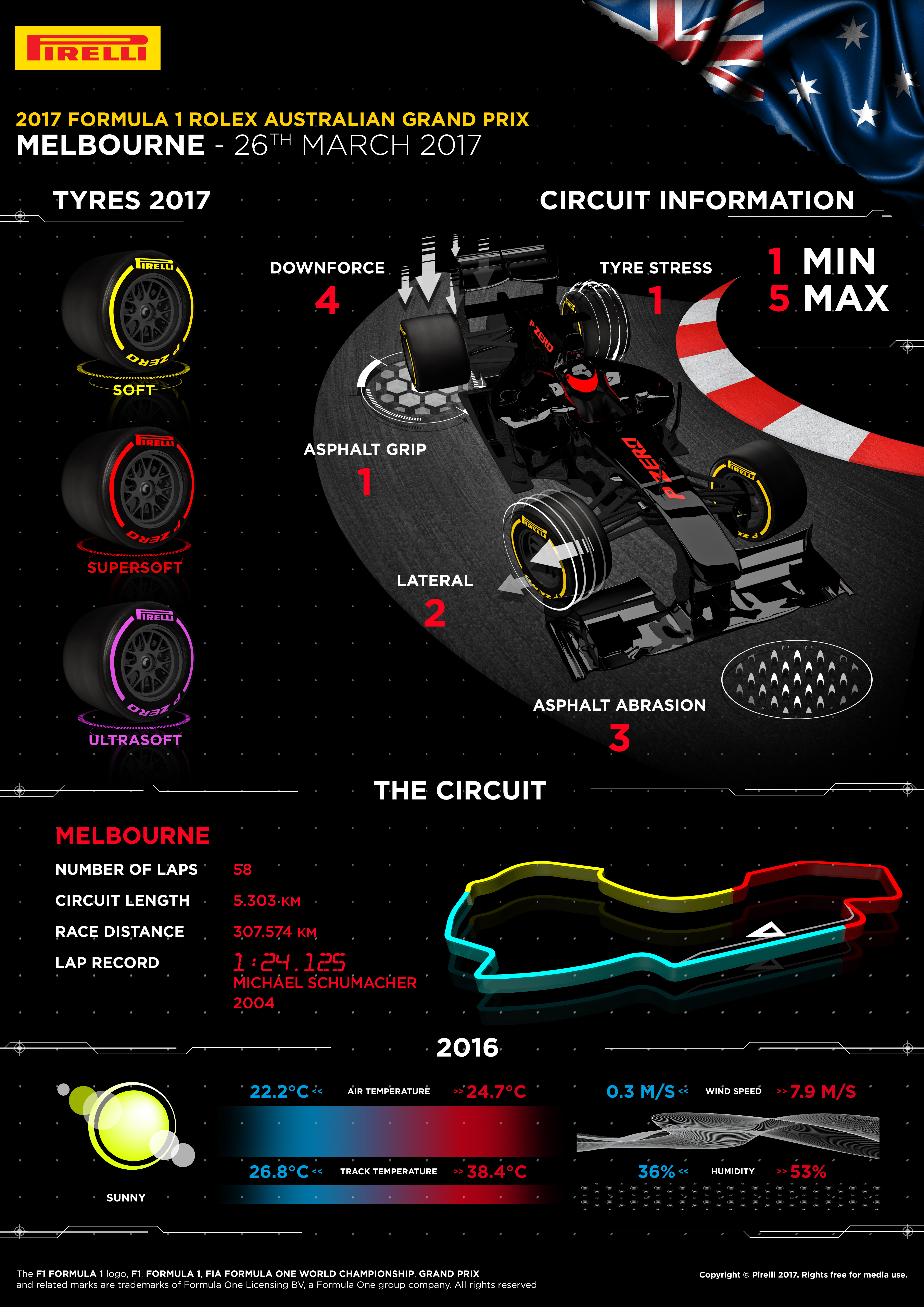 Day 1 of the #AusGPWeek comes to an end with an amazing sunset over Melbourne and the AusGP track. ?? pic.twitter.com/4GiEMsQN4p

— Aus Grand Prix (@ausgrandprix) 20 March 2017