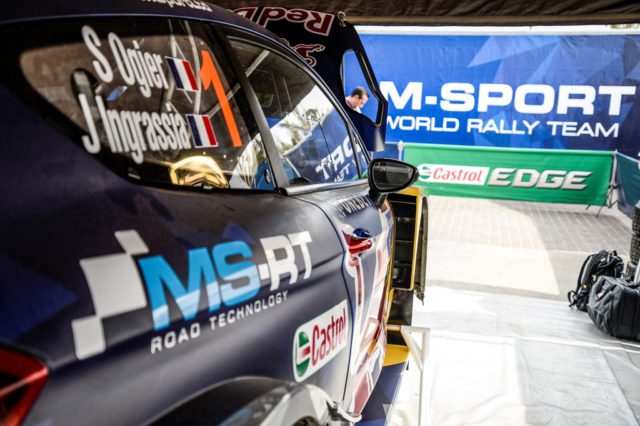 FIA announced the gearbox of Sebastien Ogier's Ford Fiesta WRC complies with the regulations.
M-Sport transported the gearbox to France after Rally Mexico. There the WRC technical delegate Jerome Toquet examined it following suggestions that it might be lighter than the minimum weight. There were representatives of the M-Sport team during the inspection.
The stewards from Rally Mexico decided to take no further action in connection with the case of the Ford Fiesta WRC
Toquet compared the transmission from Mexico with the one that M-Sport presented for homologation.
Following Toquet's report the stewards from Mexico issued the following decision:
"On Monday 20th March, 2017 the stewards received a report from the FIA technical delegate stating that, during the re-check at the premises of the FIA (Valleiry, France), the gearboxes were compared to the deposited homologated gearbox and were found to comply. The stewards decide to take no further action."
That means that Sebastien Ogier retains his second place from the third round of the 2017 World Rally Championship. He also keeps the leadership in the general standings.
@pjhj51 @voiceofrally @KiwiWRCfan @EmyrPenlan @Becsywecsy @OfficialWRC pic.twitter.com/IdFIKpa8zv

— Andrew Edwards (@Andrew_Eds) 21 March 2017
Three rallies, and three podiums for @SebOgier and the M-Sport team! #WRC #RallyMexico pic.twitter.com/DhmENrxwah

— M-Sport (@MSportLtd) 12 March 2017