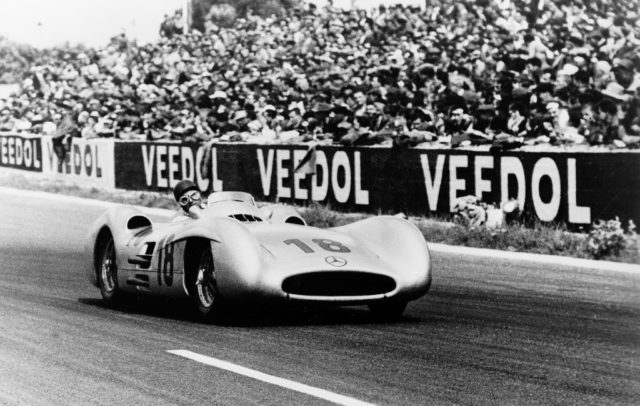 The 2019 season plays a special role for the Mercedes team, as the year of the 1000th Formula One Grand Prix is also the tenth season in modern-day F1 for Mercedes as a works team.
"We've come a long way since 2010 when we re-joined Formula One with a Mercedes works team," says Team Principal Toto Wolff. "We had a steep learning curve in the first few years, building the long-term capability of the team and continuously improving our performance. We saw the first good season in 2013, when we finished second. After that, we've been on a winning streak with five consecutive double championships. An incredible success that none of us in the team, even in our wildest dreams, would have believed possible, especially since we were up against formidable opponents."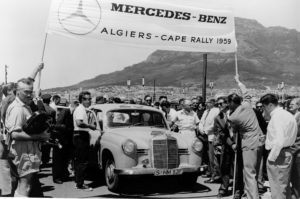 Together with its parent company, the team also celebrates 125 years of motorsport in 2019
In 1894, Daimler engines won the world' s first motor car race. It was from Paris to Rouen – two cars fitted with a Daimler two-cylinder V-engine shared first prize in the 126-kilometre race.
2019 is also the 85th anniversary of the Silver Arrows. Eifelrennen, held on 3 June 1934 at the Nurburgring was the first race in which the Mercedes-Benz W 25 competed. Legend has it that the metallic silver skin was only exposed the night before the race, by grinding off the car's white paint to bring the starting weight of the W25 down to the limit determined by the race regulations.
The 2019 challenger celebrates this important year in the company's motorsport history with a new design which has been reduced to two main elements
The first element of the star pattern provides the elegance and luxury of Mercedes-Benz, combining high-grade technology and craftsmanship. The second element is a single, strong PETRONAS green flow line that brings speed and dynamism. And just like the original Silver Arrows from 1934, the livery of the W10 also brings a performance advantage. The new design sees a slight weight benefit compared to last year.
Mercedes to compete in Formula One and Formula E in 2019
2019 is the first year in which Mercedes will compete in both Formula One and Formula E. Joining the all-electric racing series at the end of the year for season six, the team is looking forward to a completely new challenge. This challenge will complement the brand's motorsport approach.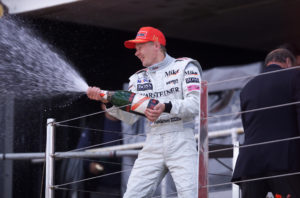 "We embrace the challenge in every category in which we participate," said Toto. "Formula E will be a completely new playing field for us. There are teams out there that already have a lot of experience in the series and experience is crucial for success in Formula E, so it will be a tremendous challenge for us. We are setting ambitious expectations but at the same time we don't overestimate the impact we can have in our first-ever FE season. We will be the only car manufacturer that participates in both Formula One and Formula E and the learnings from both series will cascade into the road car world, making both platforms an important technology driver for the entire Mercedes family."
Still silver… but a lot has changed!

The 2018 and 2019 @MercedesAMGF1 cars, compared… ?#F1 pic.twitter.com/Wi0FTSEMfH

— Formula 1 (@F1) February 13, 2019