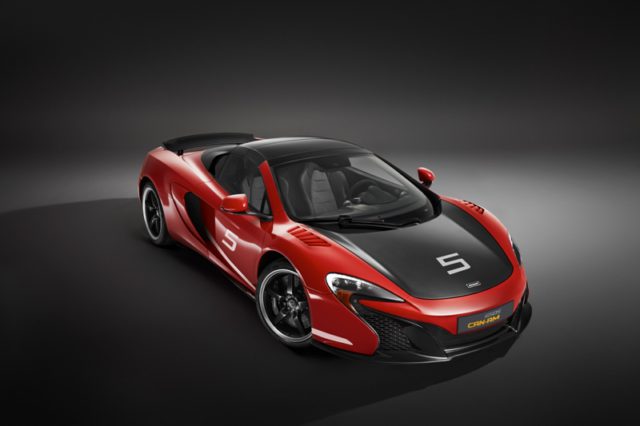 McLaren Super Series owners can refresh their cars' design through a range of dramatic McLaren Special Operations (MSO) Defined accessories. The options are on offer through McLaren retailers. They are widely applicable to any McLaren Super Series models from the 12C to the 675LT and at any point in the car's ownership. The accessories enhance the dramatic design of the car. They also frequently bring a performance advantage, as a result of weight saving.
Among the exterior embellishments in the MSO Defined Super Series collection is a Carbon Fibre Rear Diffuser. It reduces weight and enhances airflow. Another one is Carbon Fibre Mirror Arms, which can come in combintation with matching mirror casings. The range also includes Carbon Fibre Louvered Front Fenders. They take inspiration from McLaren historic race cars, one of which is the renowned 1970 Can-Am winning McLaren M8D. The fenders save 0.5 kilograms over the standard equivalent. They feature vented wheel arch liners, which remove turbulent air from under the wheel arches and give more grip over the front axle. Also available is a carbon fibre bonnet and it has a visual carbon fibre finish for increased impact as seen on the limited-edition McLaren 650S Can-Am model.
In true McLaren fashion, the features also frequently bring a performance advantage, as a result of weight saving
Interior enhancements begin with MSO Defined Carbon Fibre Vent Bezels. Carbon Fibre Sill Tops highlight the driver-focused design of the cabin and. They also protect the sills of the Mo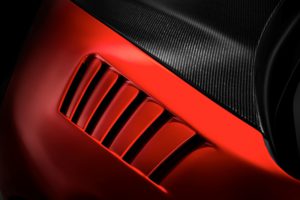 noCell structure.
A Carbon Fibre Steering Wheel (which can be trimmed in leather or Alcantara®) and Extended Carbon Fibre Gear Shift Paddles will be interesting for the track enthusiasts.
Carl Whipp, Aftersales Director at McLaren Automotive, commented: "The growing MSO Defined portfolio gives customers an opportunity to further personalise their cars and significantly expands our wider accessories portfolio. We are now very pleased to bring these features to a wider group of customers as a retrofit choice."
McLaren uses its vast experience of racing for 50 years in Formula 1 in producing its high performance sports cars. The company designs, develops and builds a range of technologically advanced models. It already has over 20 years of heritage in producing landmark sports cars.
McLaren Special Operations is the company's bespoke division, dedicated to helping customers take McLaren ownership even further. The department's specialists create cars around an owner's precise tastes and are able to provide everything from bespoke customisation options through to building ultra-exclusive limited-edition or one-off models. Their mission is to make what is already special into something truly unique – to create anyone's perfect McLaren.