Only limited changes have been made compared with last year's Rally Sweden for this year's edition. The main difference on the 2019 itinerary is the return of the Rammen (23.13km) stage on Saturday. It replaces the Torntop test. This is a new stage, part of which was used in 2016, but is contested in the opposite direction this year. Two kilometres of Rôjden are also different to 2018.
With heavy snow having fallen in recent months, the drivers should have plenty of the famous snow banks to lean on as they exit certain corners, enabling them to maintain even greater speed. They will however need to carefully assess which ones are sufficiently solid to withstand the impact or else risk nosing the car. At best, the front bumper air vents can end up full of snow and at worst, you can get stuck in the bank for several minutes.
It was 15 years ago today that @SebastienLoeb (Citroën/Michelin) became the first non-Nordic driver to win @RallySweden #MichelinWRC #RallySweden pic.twitter.com/PgmXltaIef

— Michelin Motorsport (@Michelin_Sport) February 8, 2019
The layer of ice currently covering roads in the Torsby region, the hub of the rally, is not expected to withstand the 400hp plus of the WRCs and the 1,536 studs sticking out from the tyres by about seven millimetres. If the gravel does show through the ice and ruts form, then the challenge on the second runs will be to carry six tyres and switch them about at the right moment, so that the studs wear out evenly and the balance of the car is not disrupted.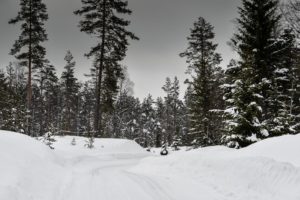 Key figures
19 timed stages covering a total of 316.80 km
384 – the number of studs glued into drilled holes on the tread on each of the Michelin tyres used
123.5 kph – the average top speed reached during last year's rally on the Hof Finnskog stage
Rally Sweden schedule (GMT+1)
Thursday 14 February
9.00am: Shakedown (Skalla)
8.08pm: SS 1 – Super Special Stage Karlstad 1 (1,90 km)
9.58pm: Parc ferme (Torsby)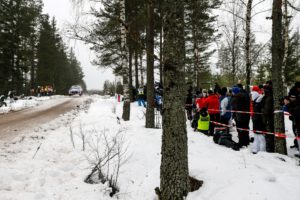 Friday 15 February
6.00am: Start day 1 and service A (Torsby – 15 mins)
7.55am: SS 2 – Hof-Finnskog 1 (21,26 km)
9.08am: SS 3 – Svullrya 1 (24,88 km)
9.59am: SS 4 – Röjden 1 (18,10 km)
11.34am: Service B (Torsby – 40 mins)
1.54pm: SS 5 – Hof-Finnskog 2 (21,26 km)
3.17pm: SS 6 – Svullrya 2 (24,88 km)
4.08pm: SS 7 – Röjden 1 (18,10 km)
5.14pm: SS 8 – Torsby 1 (8,93 km)
5.50pm: Flexi service C (Torsby – 45 mins)
Saturday 16 February
6.00am: Start day 2 and service D (Torsby – 15 mins)
7.44am: SS 9 – Rämmen 1 (23,13 km)
8.35am: SS 10 – Hagfors 1 (23,40 km)
9.37am: SS 11 – Vargasen 1 (14,21 km)
10.53am: Service E (Torsby – 40 mins)
1.02pm: SS 12 – Rämmen 2 (23,13 km)
1.53pm: SS 13 – Hagfors 2 (23,40 km)
3.08pm: SS 14 – Vargasen 2 (14,21 km)
5.45pm: SS 15 – Super Special Stage Karlstad 2 (1,90 km)
7.30pm: SS 16 – Torsby Sprint (2,80 km)
8.00pm: Flexi service F (Torsby – 45 mins)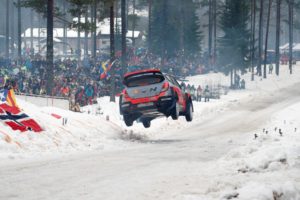 Sunday 17 February
6.30am: Start day 3 and service G (Torsby – 15 mins)
7.50am: SS 17 – Likenäs 1 (21,19 km)
9.51am: SS 18 – Likenäs 2 (21,19 km)
12.18pm: SS 19 – Torsby 2 Power Stage (8,93 km)
12.38pm: Finish – Torsby, service park
1.00pm: Podium – Torsby, service park