Electric cars are within a whisker of meeting the range demands of more than one in three motorists, new figures reveal.
Exclusive research by DrivingElectric.com, an independent consumer advice website for electric vehicles, shows 37% of motorists cite up to 300 miles as the range that will entice them to buy a pure EV. That means they're in for a surprise. A growing number of models are within a handful of miles of delivering that distance on a single charge.
So cars like the long-range Hyundai Kona Electric – which can cover 292 miles – fall just eight miles short of the most common figure for consumers' range ambitions.
Ever since the first electric cars appeared in the UK market, motorists have cited range anxiety as the main reason for holding off on an EV purchase. But improvements in technology are coming faster than many motorists realise. And that means many don't know their demands for range have already been met.
DrivingElectric.com's research was among more than 250 drivers. They expressed interest in buying an all-electric car. The question was what range would tempt them to take the plunge.
The surprise finding was that 37% of them no longer expect the equivalent range of an internal combustion engine
Instead, they cite ranges between 50 and 300 miles on a single charge. That means that some mainstream electric vehicles already meet the threshold.
Other models already can tempt almost one in ten would-be EV adopters. They only demand a range of up to 150 miles. A car like the Volkswagen e-Golf now falls short by only six miles.
Another 28% of drivers demanded up to 400 miles on a single charge. That figure is widely expected to be reached by new high-end models already in the pipeline. The remaining 35% of motorists will be waiting much longer for their range expectations of 400-1,000 miles to be met.
But the revelation that consumer expectations are so close to what is already achievable for 37% of would-be buyers spells a surge in demand when consumers realise the capabilities of some models.
Vicky Parrott, Associate Editor of DrivingElectric.com, said:
"With such focus on range anxiety, many have missed the technological improvements we're seeing. We were surprised to find many drivers' expectations were so close to what is already available to them.
"However, the matching of expectation and reality is fantastic news for those drivers who have been waiting for the moment these cars meet their needs on range."
DrivingElectric.com also recently revealed that the total average mileage covered by most drivers in a typical week falls well within the published ranges of the latest generation of electric cars
That includes travel for social, leisure, shopping, school runs and commuting.
The latest figures on consumer expectations for the range of an electric car tally closely with current real-world journey habits. That suggests a big surge in electric vehicle adoption is around the corner.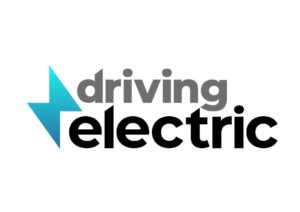 Vicky Parrott said: "When you look at the fact that most people would be able to cover most of their weekly miles on a single charge and combine it with the range they have in mind that would tempt them to take the plunge and buy an EV, it looks like very good news for this market.
"We have no doubt that these latest findings mean electric vehicle adoption is set to increase in 2018 – especially among ordinary motorists."