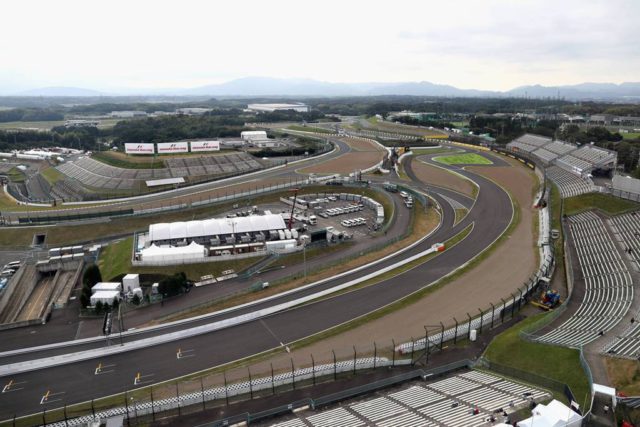 The Japanese Grand prix is the 17th round of the 2018 Formula 1 World Championship.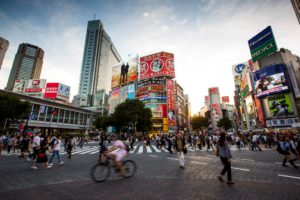 Total number of race laps: 53
Complete race distance: 307.471 kilometres (191.054 miles)
Pit lane speed limit: 80 kph (50 mph)
This 5.807-kilometer (3.608-mile), 18-turn circuit has hosted Formula One since 1987, with last year's Japanese Grand Prix serving as the venue's 29th grand prix.
Kimi Räikkönen holds the race lap record at Suzuka (1:31.540), set in 2005 with McLaren.
Lewis Hamilton holds the qualifying lap record at Suzuka (1:27.319), set last year with Mercedes in Q3.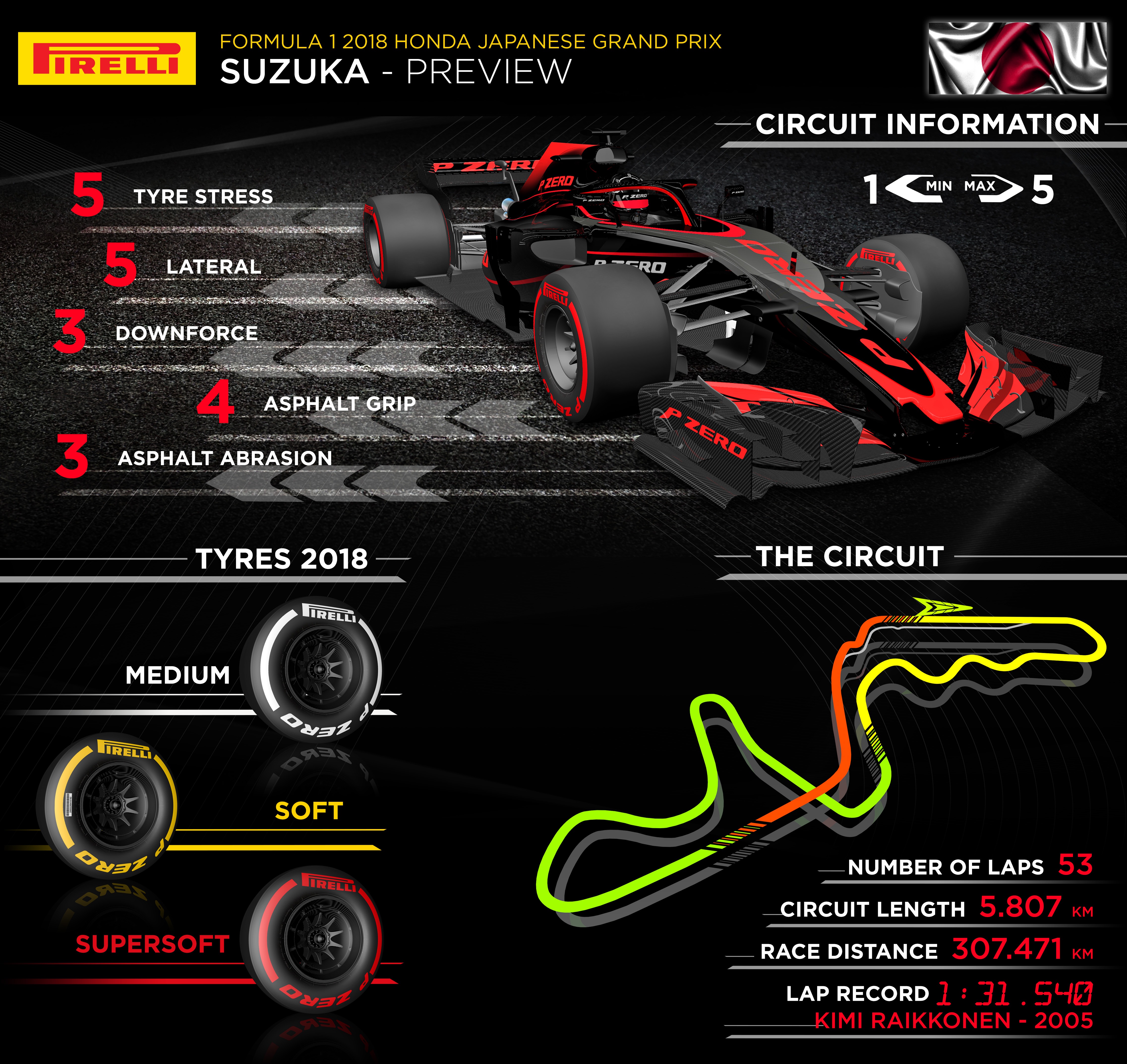 The layout of Suzuka is a figure-eight, and it is the only track on the 21-race Formula One schedule with such a configuration
It features every kind of corner, which makes it a favourite among drivers. They can push to the absolute limit even without their cars being stuck to the track via maximum downforce, provided their car is properly balanced aerodynamically. Too much downforce slows the car on the straights, while too little doesn't instill the confidence drivers need to pedal their cars through the more intricate and twisty portions of the course. Drivers are aided by Suzuka's high level of grip.
The relatively old asphalt abuses tires, as the rough surface provides solid traction. This, combined with high lateral loads through the corners, produces a high rate of wear. Crafting the perfect lap is elusive at Suzuka, but extremely rewarding when achieved.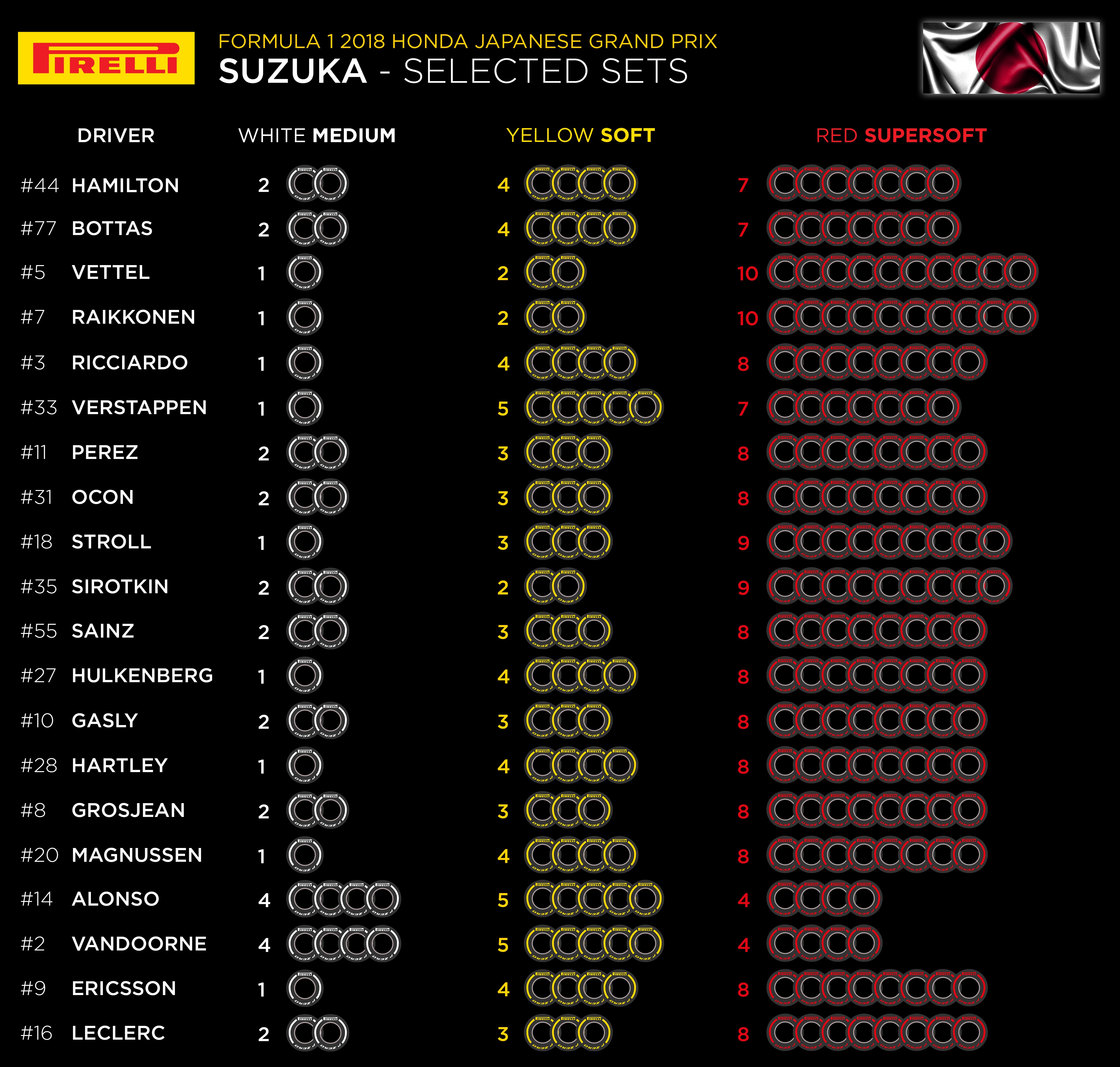 DYK?

NASCAR staged two races at the Suzuka Circuit in 1996 and 1997
Both were exhibition events that took place at the end of the regular NASCAR season in November. NASCAR Hall of Famer Rusty Wallace won the first race while Mike Skinner took victory in the second one. In the 1997 event, rain tires were used by NASCAR for the first time in competition, with teams running Goodyear rain tires in practice and in qualifying. The quickest lap at Suzuka in a stock car came in 1996 when Wallace won the pole at a speed of 133.703 kph (83.079 mph) driving a Ford Thunderbird.
During the course of the Japanese Grand Prix, lows will range from 19-21 degrees Celsius (66-70 degrees Fahrenheit) to highs of 24-26 degrees Celsius (75-79 degrees Fahrenheit). Relative humidity ranges from 59 per cent (mildly humid) to 88 per cent (very humid), with a dewpoint varying from 16 degrees Celsius/61 degrees Fahrenheit (comfortable) to 23 degrees Celsius/74 degrees Fahrenheit (very muggy). The dew point is rarely below 11 degrees Celsius/52 degrees Fahrenheit (very comfortable) or above 26 degrees Celsius/78 degrees Fahrenheit (oppressive). Typical wind speeds vary from 5-26 kph/3-16 mph (light air to moderate breeze), rarely exceeding 35 kph/22 mph (fresh breeze).
THEN THERE WERE FIVE ?

REMAINING RACE DAYS, 2018

?? 07 OCT ?
?? 21 OCT
?? 28 OCT
?? 11 NOV
?? 25 NOV#F1 pic.twitter.com/2WdBKAHV49

— Formula 1 (@F1) October 1, 2018
Toughest corner Turn 15, also known as 130R
This 130-degree left-hander was eased in 2003 and it's now taken flat-in-eighth gear, at 318km/h (198mph). It's the fastest corner on the lap and requires a lot of commitment from the drivers. Especially when following another car in the race because the best overtaking point on the lap follows shortly afterwards.
Focus points High-speed corners. Only one of Suzuka's 18 corners is taken at less than 100km/h (62mph), so the engineering focus is on creating a stable car that's capable of high-speed changes of direction. To help facilitate this, the cars run very stiff suspension.
Unique difficulty Suzuka is the only racetrack in F1 to feature a figure-of-eight layout
It has 10 right-handers and eight left-handers, and given the high-speed nature of the corners, it's very physically demanding. But that isn't the only unique difficulty: the track features the only downhill start of the season, meaning the drivers have to apply the brake to ensure they don't jump the start.
Braking This is one of the least demanding tracks of the season for brakes – on a par with Silverstone and Interlagos. Drivers spend only 10 per cent of the lap braking. Of the 10 braking zones, four are considered to be of medium severity, with six of them light.
Power The cars use 1.7kg of fuel per lap, which is average.
Aero Medium downforce. Only one corner on the lap is taken at less than 100km/h (62mph). Drivers take the majority of corners at speeds in excess of 200km/h (124mph). There's also a period of full throttle that lasts more than 15s, all of which forces the teams towards a medium downforce set-up.