For the eighth round of the season, Citroen tackles one of the most famous and the most demanding events on the WRC calendar – Rally Finland. Running a C3 WRC that has been upgraded again, the French team will be represented by Craig Breen – Scott Martin, Mads Østberg – Torstein Eriksen and Khalid Al Qassimi – Chris Patterson.
In Finland, more so perhaps than anywhere else, being at one with your car is absolutely critical if you are to commit fully on what are some of the fastest stages of the season, contested among the dense Finnish forests. With four overall wins (2008, 2011, 2012 and 2016) secured in the country of a thousand lakes, Citroen has already proven its ability to choose the right set-up for this unusual event. Here, for once, precision tends to be a little more important than grip. With the introduction of a new front axle geometry, tested competitively at the recent Rally Estonia by Craig Breen in preparation for Finland, the Red Army has, in any case, fine-tuned the balance of the C3 WRC.
The French car will be once again driven by Craig Breen and Mads Østberg at what both drivers see as one of their favourite rounds of the year. The Irishman and the Norwegian will be also looking to make the most of their substantial experience on the Finnish stages, with eight and twelve previous appearances to their names respectively and each having a best result of third overall. Khalid Al Qassimi, back in action after his first outing in Argentina, will, however, be adopting a different approach. At a rally that he also knows well, but which is always a major challenge, the Emirati driver's sole aim will be to gradually get his bearings back in the car and make it to the finish.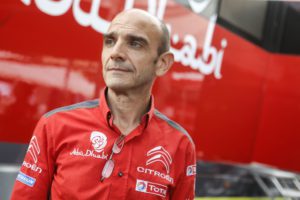 Pierre Budar, Citroen Racing Team Principal
"You really need to throw off the shackles to do well at this great rally. In any event, having competed at Rally Estonia and completed four days of pre-event testing, we'll certainly be well prepared. It's also one of the rounds that our crews know best, and with the new upgrades introduced on our C3 WRC, I think we can hope to get among the frontrunners, although the competition will be very stiff yet again."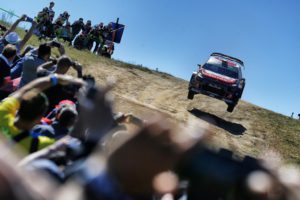 Craig Breen
"Rally Estonia was excellent preparation for me. It gave us the opportunity to look at a few things and we also noted that with the new front geometry, the C3 WRC is even better balanced. I feel very confident coming into this round, especially as it's one of the world championship events where I have the most experience. Experience is absolutely critical here, even though some of the stages have changed for this year's rally."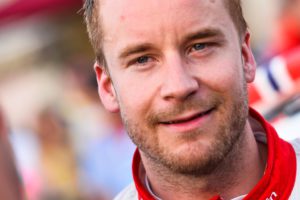 Mads Østberg
"This really is one of my favourite events of the season. Although you need to make good pace notes in recce, afterwards it's all-out attack! You don't have to worry about tyre wear or the road surface breaking up. I have some very good memories from here, especially the podium secured when driving for Citroen in 2015, and I hope to take advantage of my two days of pre-event testing to get off to a good start and try to reproduce the same kind of performance."
Khalid Al Qassimi
"This round is special for me because it's where I made my debut in a works team in 2007. The feeling in the car during the stages, with the high speeds and never-ending crests, is also unique. It's also what makes it such a difficult rally: you must be really comfortable and have good pace notes. As my last outing was in Argentina, I'll need to get my bearings back first of all. I'll then try to up the pace gradually whilst making sure I don't make any mistakes."
"This 8th episode of @Citroen's Little Big Racing in Finland will put the reflexes of @Craig_Breen and @scottmartinat in their #C3WRC to the test on the slippery Finnish dirt roads! ???⏱
Join us on Facebook from July 26th to 29th to follow #C3WRCLive #WRC" pic.twitter.com/cBjpw2oh3l

— Citroën Racing (@CitroenRacing) July 21, 2018