The World Rally Championship heads to Sardinia for Rally Italia with the 2018 season really starting to heat up. Thierry Neuville took the championship lead with victory in Portugal but is sure to be feeling the heat from Sebastien Ogier and the other leading contenders on what is traditionally one of the warmest rallies of the season.
The WRC has been visiting Sardinia since 2004 when the Italian round of the series was moved from the asphalt of Sanremo to the Mediterranean island's gravel roads.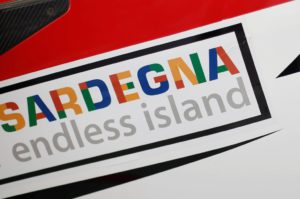 Sardinia's stages are quick, but with a catch: The roads are narrow and lined with bushes, trees and rocks, meaning there is little margin for error. The stages have a hard base covered with sand, which is swept away during the first pass to leave rougher and rutted conditions for the second run.
Temperatures can approach 30°C, which makes it uncomfortable for the crews and their machinery, with more stress than normal on the engines and transmissions.
The rally is based in Alghero in the north-west of the island and gets underway at a nearby motocross circuit on Thursday evening. Friday consists of two loops of four stages to the northeast of there, before three stages in the Monte Acuto region on Saturday that are all run twice. The rally ends on Sunday with two stages on the coast north of Alghero.
It's rally week, and we're geared up for more gravel @Rally_d_Italia! Who's with us? ? #WRC #FordPerformance #RallyItalia pic.twitter.com/3yX49mhI8Z

— M-Sport (@MSportLtd) June 4, 2018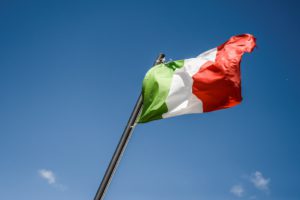 Rally Italia Sardegna schedule (GMT+2)
Thursday 7 June
8.00am: Shakedown Olmedo (3,51 km)
5.00pm: Start (Alghero)
6.00pm: SS 1 – Ittiri Arena Show (2,00 km)
7.00pm: Parc fermé (Alghero)
Friday 8 June
6.30am: Service A (Alghero – 15 min)
8.33am: SS 2 – Tula 1 (22,12 km)
9.49am: SS 3 – Castelsardo 1 (14,37 km)
10.38am: SS 4 – Tergu – Osilo 1 (14,14 km)
11.48am: SS 5 – Monte Baranta 1 (11,46 km)
12.43pm: Service B (Alghero – 30 min)
3.01pm: SS 6 – Tula 2 (22,12 km)
4.17pm: SS 7 – Castelsardo 2 (14,37 km)
5.06pm: SS 8 – Tergu – Osilo 2 (14,14 km)
6.25pm: SS 9 – Monte Baranta 2 (11,46 km)
7.00pm: Flexi service C (Alghero – 45 min)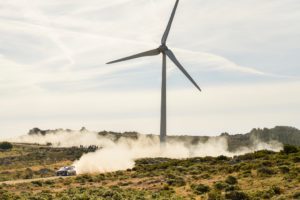 Saturday 9 June
5.55am: Service D (Alghero – 15 min)
8.38am: SS 10 – Coiluna – Loelle 1 (14,95 km)
9.32am: SS 11 – Monti Di Ala' 1 (28,52 km)
10.11am: SS 12 – Monte Lerno 1 (28,89 km)
1.02pm: Service E (Alghero – 30 min)
2.10pm: SS 13 – Citta' Di Ittiri – Coros (1,42 km)
4.08pm: SS 14 – Coiluna – Loelle 2 (14,95 km)
5.02pm: SS 15 – Monti Di Ala' 2 (28,52 km)
5.41pm: SS 16 – Monte Lerno 2 (28,89 km)
8.12pm: Flexi service F (Alghero – 45 min)
Sunday 10 June
7.45am: Service G (Alghero – 15 min)
8.45am: SS 17 – Cala Flumini 1 (14,06 km)
9.38am: SS 18 – Sassari – Argentiera 1 (6,96 km)
11.12am: SS 19 – Cala Flumini 2 (14,06 km)
12.18pm: SS 20 – Sassari – Argentiera 2 Power Stage (6,96 km)
1.15pm: Service H (Alghero – 10 min)
2.15pm: Podium (Alghero)
#WRC – The seventh round of the 2018 WRC takes the contenders to the Mediterranean island of Sardinia for the third of four consecutive gravel rallies : @Rally_d_Italia . #RallyItalia

Get a quick overview of what this weekend's round will look like! pic.twitter.com/B9dBYBrp2T

— FIA (@fia) June 5, 2018