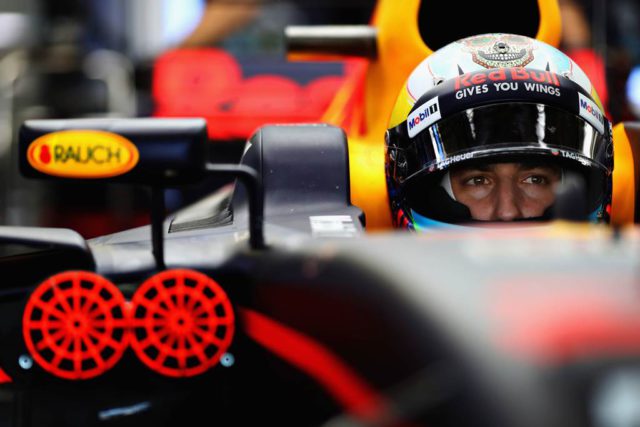 The race in Azerbaijan was a disaster for Red Bull. The crash between Daniel Ricciardo and Max Verstappen polarized opinions and they were summoned to the factory to apologize to the staff there. Now it is time for the next round of the 2018 Formula 1 world championship and probably the next battle between Ricciardo and Verstappen.
"Barcelona is always an exciting time of the year, it's the start of the European season, The time where you see lots of car development and in a way the start of summer which I love", Ricciardo commented.
"The Barcelona circuit is fun, we've done a lot of laps around there and we know it very well. Nonetheless, it's certainly not boring and we always enjoy going back. The race is kind of a staple in the F1 calendar now. The track has a bit of everything, Turns 1, 2 and 3 are nice flowing corners and the last section is very technical. Last year I got my first podium of the season there which was cool. So we will try and go for the same or better this year."
Ricciardo aims a podium at Catalunya
Verstappen also said that everybody has done a lot of laps in Barcelona. But he is looking forward to seeing how the cars progress this year.
"We have many updates coming, hopefully, they will be positive and we can be even closer to the front, but of course everybody else will also bring new parts. It could be quite a defining moment for the season and I'm interested to see how everyone will perform. I believe our car is very fast, we still need a bit more top speed but hopefully, that will come. I am of course also looking forward to the weekend as I have good memories from my first F1 win there and I will be happy to start the European season and have the comforts of the Energy Station."
Get some ?@Max33Verstappen let's the rubber fly in Budapest! ? ??#NagyFutam pic.twitter.com/kqRQql3cSn

— Red Bull Racing (@redbullracing) May 1, 2018