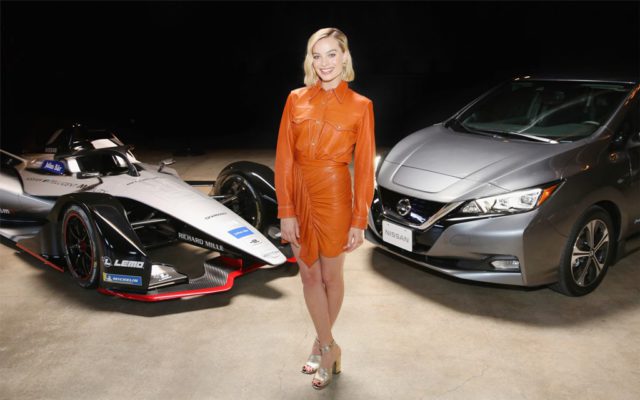 Nissan completed its Formula E launch tour in Los Angeles with an event led by Margot Robbie. The Academy Award-nominated actress is the company's electric vehicle and sustainability ambassador.
The Nissan Formula E car appeared to the world at the Geneva Motor Show. Then came its U.S. debut at the New York Auto Show and a VIP presentation in Los Angeles followed.
Margot Robbie spoke at the event about her experience driving an electric vehicle in the city
"I've already seen many of Nissan's initiatives, designed to bring cleaner air to roads and fairer access to power across the globe. And now, we have this – a fantastic new Formula E car," she said. "I'm excited to see how it will help Nissan develop its EV offering further."
Nissan's entry into the electric street racing series coincides with the launch of the new generation Formula E car. It features striking new aerodynamics as well as a whole new battery and powertrain package while the Nissan Global Design team in Japan designed the livery.
Nissan is the first Japanese automotive brand to enter Formula E
The entry is the latest expression of Nissan Intelligent Mobility. That is the company's vision for changing how cars are driven, powered and integrated into society.
Nissan sells more than 300,000 electric Nissan LEAF vehicles worldwide. So Formula E is a natural extension for the company.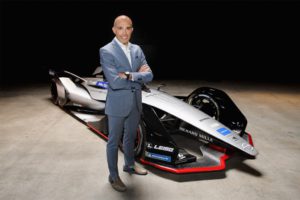 Michael Carcamo, Nissan's global motorsport director, concurs. He says that entering Formula E gives Nissan a key development platform for its EV technologies. According to him using the same streets that customers also commute on as race tracks have real benefits.
In October, Robbie announced three new Nissan sustainability pilot projects
These aim to harness the skills and ingenuity of Nissan's global workforce to improve energy access and disaster relief.
One is to build a microgrid system to provide power for local communities in developing countries that don't have sustainable access to energy. Another seeks to partner with organizations in vulnerable areas to find ways that Nissan and its technologies can help during natural disasters.
Season five of the Formula E series is expected to begin in December 2018. It will visit major cities around the world including New York, Paris, Berlin, Rome, Zurich and Hong Kong. Meanwhile, Season 4 is still going on.
? Watch @Nissan motorsport boss @nismo_mike talk about the future of electric mobility with a number of colleagues from @FIAFormulaE in this great piece from #FormulaE TV from yesterday's #RomeEPrix pic.twitter.com/7CUanIlGzS

— Nissan NISMO (@NISMO) April 15, 2018