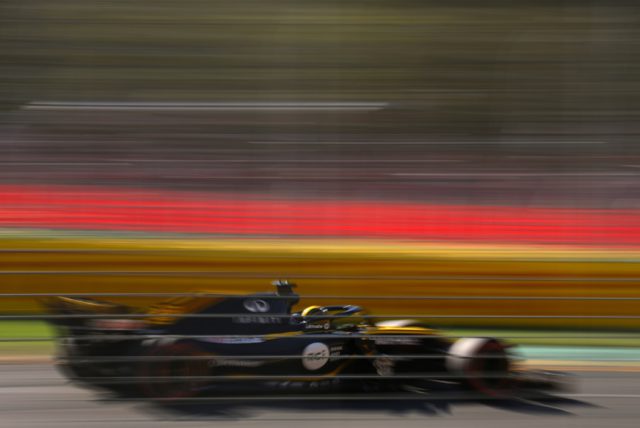 After both cars finished in the points in Melbourne, the first time since the team has enjoyed a double-points finish since its 2016 return, focus quickly switches to Bahrain. Renault Chassis Technical Director Nick Chester explains the main challenges of racing on the edge of the Persian Gulf.
What's the overall verdict from Australia?
We've demonstrated we have a good package and we would have been further up the order without the virtual safety car. That's racing and sometimes you win some or lose some! The balance of the car was good for Nico [Hulkenberg] and he drove a really professional race. Carlos [Sainz]'s balance wasn't quite as good, but he also had a commendable race and got the car home. A double points finish is a very good way to start the season, but it's important to back that up with another in Bahrain.
The top three teams are out in front, then after that, there's a good battle for fourth between us, Haas and McLaren. That's a challenge we relish and we'll be putting the hours in to make sure we're right in the mix.
What's the outlook for Bahrain?
The Bahrain International Circuit is a lot smoother than the Melbourne Grand Prix Circuit, so we'll experience less of a problem with bumps. It's got a bit more grip, a slightly different range of corner speeds and longer straights with more scope for overtaking. I'd expect the teams to be very closely matched as in Australia and it will certainly be another tight fight.
#ThrowbackThursday Alain Prost. The RE40. La Promenade des Anglais. #RSspirit #TBT pic.twitter.com/k6EYrFtL90

— Renault Sport F1 (@RenaultSportF1) March 29, 2018