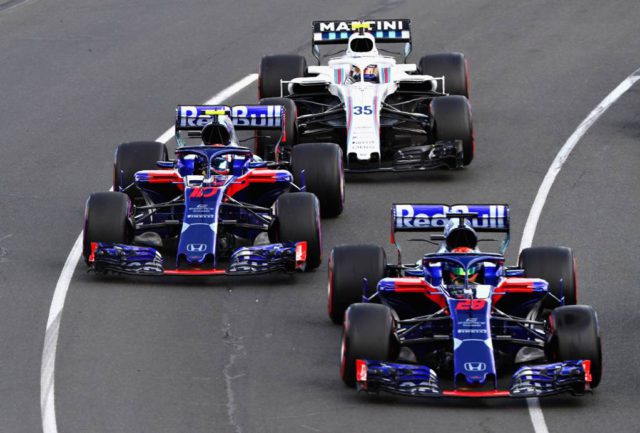 The Toro Rosso team is working hard to overturn its luckless performance from Melbourne. Brendon Hartley finished 15th in the Australian Grand prix while Pierre Gasly could not get to the finish because of an MGU-H problem.
"As we had a successful test in Barcelona, we expected, of course, a much better race result in Melbourne, but for various reasons, we couldn't get it together. For sure it didn't help that it was raining in FP3 because we would have needed a dry track to evaluate the tyres and to find out if our set up changes were going in the right direction. As for qualifying, Brendon did a reasonable job but Pierre had a problem in Turn 3 so he had to start from the back of the grid", team principal Franz Tost said.
"Pierre had a good start and gained some positions, but unfortunately we faced a power unit issue that forced him to retire. As for Brendon, he locked the front tyres in braking for the first corner – he got a flat spot and we had to call him in to change the tyres and from then onwards he was at the back of the field. Now we have a lot of work to do to hopefully achieve a better result in Bahrain."
The Toro Rosso team is working hard to overturn its luckless performance from Melbourne
Hartley added he had a puncture during the second stint "so it was game over from that point onwards".
"I think I had a little bit of damage on the rear from that, so I was driving around by myself all day. It was always going to be tough to get into the points", the New Zealander said.
Gasly was sorry for a far from great start of the season for him. He explained that his engine simply switched off after turn 12. After that, it came back on again but he was too slow and could not upshift.
"I tried to return to the pits and then I was told to stop. It's a shame, especially since we didn't have anything go wrong in testing. I think everyone in the team is disappointed to have an issue at the first race but we need to look at the positives and learn from the negatives to come back stronger in Bahrain", Gasly added.
Have you checked out our tour around #Tokyo and #Melbourne?

We think we utilised our time quite nicely before the Australian GP ? pic.twitter.com/dIZ5V9ybCQ

— Toro Rosso (@ToroRosso) March 30, 2018