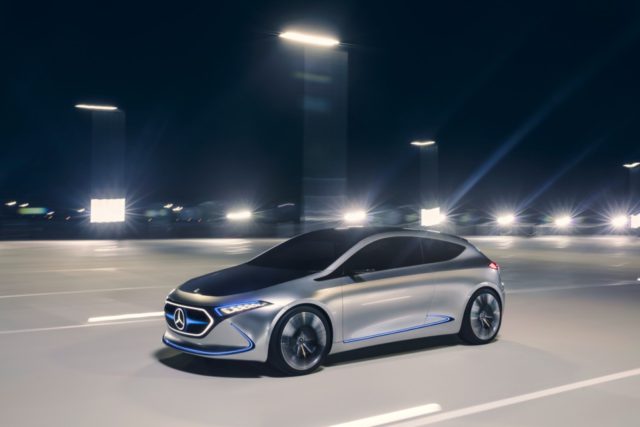 Mercedes EQ teamed-up with Formula E as a sponsor for the European leg of the 2017/18 ABB FIA Formula E Championship. EQ is the new product and technology brand for electric mobility of Mercedes-Benz. The partnership starts from the next event as the presenting partner of the inaugural race in Rome on April 14.
The EQ brand will sponsor all four races across Europe this season in Rome, Paris, Berlin and Zurich.
NEXT #FormulaE RACE in 15 DAYS – 9 HRS – 46 MIN
–
SAT – APR 14 – 4:00 PM (UTC +2) | ROME
–#schedule #RomeePrix
–
find your local racetime and countdown: https://t.co/Eufap07ptD pic.twitter.com/8coWPgH5hp

— It's Race Time | Formula E (@Its_RaceTime_FE) March 30, 2018
Mercedes-Benz will enter the series for season 6. Alejandro Agag said it was great to see such a name even before the planned entrance.
"The direction and mindset of road car manufacturers is switching to electric. And Formula E is the most relevant platform to develop and promote this change. Companies like Mercedes-Benz pushing for e-mobility again shows the unstoppable nature of the revolution currently taking place in the motor industry", the Formula E CEO added.
Mercedes EQ teamed-up with Formula E as a sponsor for the European leg of the 2017/18 championship
The Mercedes-Benz marketing vice-president Dr Jens Thiemer pointed that Formula E is an inspiring platform for presenting the EQ brand.
"Both the series and our brand stand for the move into a more electrifying future that begins today. Therefore, I'm very pleased that we have the opportunity to draw more attention to the technology and product competence we have with our EQ brand", he said.
In 2017 Mercedes announced the brand will enter Formula E for season 6
The company extended its original option while preparing for the series. Motorsport director Toto Wolff said Mercedes wanted to be the benchmark in the premium segment as well as exploring innovative projects.
"With Formula 1 and Formula E, we have achieved exactly this balance", he continued. "Formula E is like an exciting start-up venture. It offers a brand new format, combining racing with a strong event character, in order to promote current and future technologies. Electrification is happening in the road car world. And Formula E offers manufacturers an interesting platform to bring this technology to a new audience."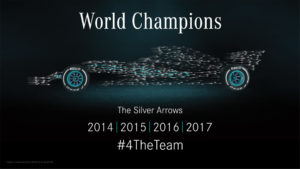 Wolff commented the extension gives Mercedes the opportunity to prepare the right way. Meanwhile, the brand's team in Formula 1 dominated the last four seasons. The Brackley team won eight titles.
FIA president Jean Todt also expressed his content that another manufacturer commits to Formula E. He said that showed that the championship's vision and concept are in line with the manufacturers' development of electric vehicles.