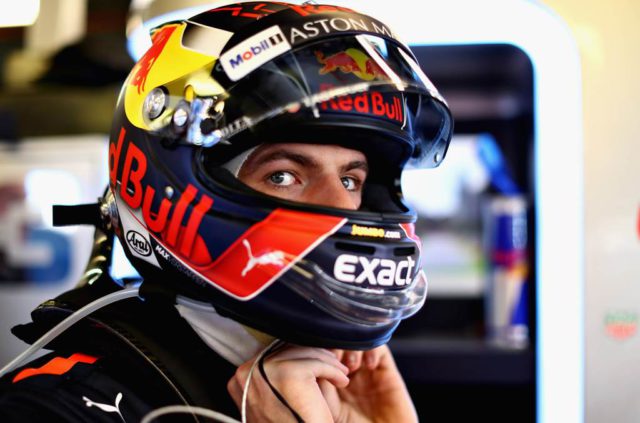 Max Verstappen did not like very much the Australian Grand prix. The Red Bull driver was fourth on the starting grid but finished sixth. He stated that his car had damage although it was not clear where it came from.
"The start was ok but I got a bit unfortunate at turn one and ended up in the wrong position so lost out on fourth. I tried to follow as best I could but experienced a few issues with the feeling of the car", Verstappen said.
"At about lap four or five, I think, I sustained a bit of damage on the car, I'm not sure what from as I didn't have any contact or hit any curbs hard. When I jumped out of the car I could see some damage and I also think something broke off so we need to investigate what that was. The issue made it hard to hold on mid corner which eventually led to me spinning and then struggling for the rest of the race. Luckily I didn't lose too many positions due to the spin and still managed to have a battle to the end."
"It is still really hard to get past the cars ahead as soon as you are within a second. This track is hard to overtake also but when you have limited grip it is extra hard. The car has been running and feeling really good all weekend so it's a shame to have the damage and then the bad feeling during the race. We are happy to score some points considering the circumstances, as soon as we had clean air the pace was good. Looking ahead I think if we can have a good qualifying and clean start then everything else should sort itself out in the race and we can be competitive."
Max Verstappen stated that his car had damage during the Australian Grand prix although it was not clear where it came from
Red Bull team principal Christian Horner also explained there was damage on Max's car.
"But he kept pushing and, despite a spin, was able to bring the car home in sixth place, having fought with Fernando [Alonso] for over 20 laps. He was always within a second but had no opportunity to overtake. We also saw some fantastic work from the pit crew, starting the 2018 season as they mean to go on and scoring the fastest pit-stop of the grand prix", he added.
Not the result we hoped for. From lap 1 on I had a lot of oversteer, which made my afternoon difficult on a circuit where overtaking is already hard. Not much more to say other than I will be back stronger in Bahrain #keeppushing #AusGP pic.twitter.com/1q0RlmE3d0

— Max Verstappen (@Max33Verstappen) March 25, 2018