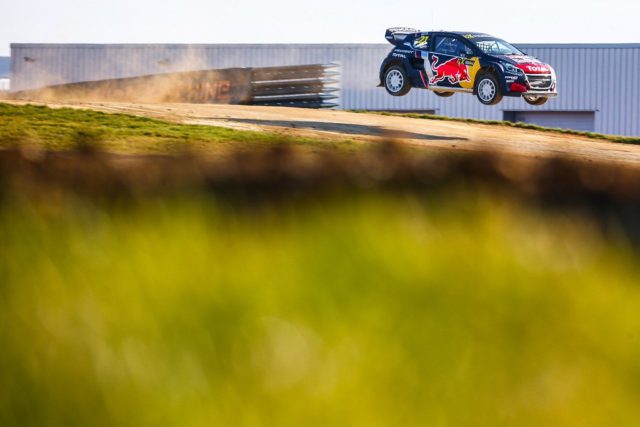 The 2018 FIA World Rallycross Championship (World RX) is shaping up to be the closest and most competitive yet. This year's leading contenders predict an unforgettable season as they came together for the official pre-season media launch at Silverstone.
Less than half a second would split the top four drivers following Monday's track test at Silverstone, the new home for the World RX of Great Britain
Defending champion Johan Kristoffersson anticipated big competition ahead for his coveted #1 plate.
"It is going to be really tough this year, the competition looks incredibly strong," the PSRX Volkswagen Sweden driver commented. "World RX is all about small margins. But we have been working hard to prepare, as I am sure our rivals have been too. We are ready to race!"
Because who doesn't love a slow-mo, right @GCKRX?! pic.twitter.com/hMfLTey3m6

— FIA World Rallycross (@FIAWorldRX) March 27, 2018
Mattias Ekstrom joins Kristoffersson while Petter Solberg is gunning for this year's World RX title. Nine-time World Rally Champion Sebastien Loeb and established front-runners Andreas Bakkerud and Timmy Hansen have the same aim. The stage has been set for what promises to be a closely-fought title battle.
World RX Managing Director for IMG Paul Bellamy, said:
"The depth of quality from this season's World RX field is extraordinary. Everyone competing has a chance to reach the finals and challenge for wins. No-one can afford to let their guard down so the action is going to be intense. Fans are in for a real treat – it's going to be a fantastic season!"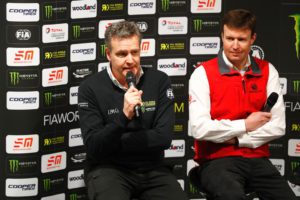 With two iconic venues joining the schedule in Silverstone for the World RX of Great Britain (May 26-27) and Circuit of The Americas for the inaugural World RX of USA (September 29-30), World RX's growth continues unabated heading into its fifth season as a fully-fledged FIA World Championship.
"The 2018 season is going to be a pivotal year for the championship," Paul Bellamy added. "We enjoyed a very successful first visit to Cape Town last year and now we have a brand-new rallycross track here at Silverstone – an iconic venue – and another at the Circuit of the Americas, which will be the perfect introduction for World RX in the United States. With our mix of classic rallycross venues and new purpose-built facilities, World RX has never looked more attractive."
The World RX of Great Britain at Silverstone will form the cornerstone of the eagerly anticipated Speedmachine festival
It will incorporate thrilling on-track rallycross action with world-class live music from the likes of Dizzee Rascal, Lethal Bizzle and Ministry of Sound. There will also be an opportunity for fans to test drive cars around the international circuit, watch classic motorsport demonstrations, participate in eSports and much more.
Testing will continue with a full day of track action at Silverstone on Tuesday [March 27] before the opening round of the 2018 season takes place with the World RX of Barcelona-Catalunya in Spain on April 14-15.
We take media day very seriously. pic.twitter.com/woPU6Ous1t

— FIA World Rallycross (@FIAWorldRX) March 26, 2018