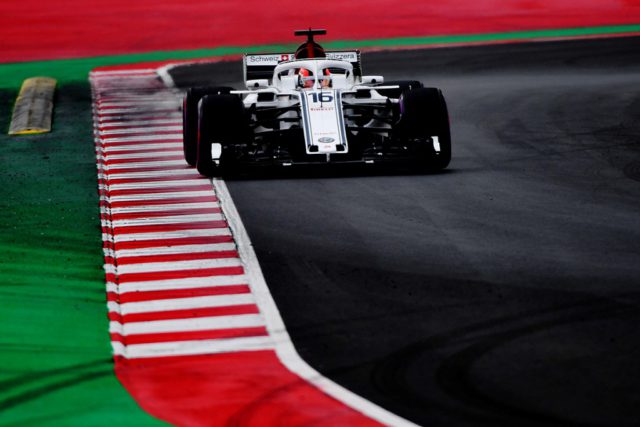 Sauber reported a productive first week of winter testing. Team principal Frédéric Vasseur pointed out the team has done good work, having in mind the tricky weather conditions.
"We have gathered some useful data, which will allow us to establish the strengths and weaknesses of our new car, and prepare our programme for the second week of testing", he continued. "Our rookie, Charles Leclerc, has developed a first real sense of what the car feels like on track, and is becoming accustomed to all of the procedures very quickly. Marcus Ericsson has been able to give useful insight into the progress that has been made in comparison to last year, and the team is coming together very nicely. I look forward to next week."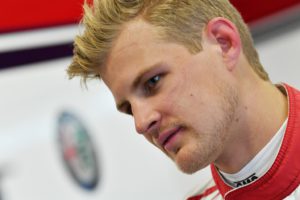 Marcus Ericsson drove in the morning of the last test day while Charles Leclerc took over in the afternoon. They completed 79 and 59 laps respectively. The Swede concentrated on tyre work.
"We had the opportunity to gain insight into the behaviour of our new car in wet conditions while testing different tyre compounds", Ericsson said. "All in all, this first week has been quite insightful, despite the limitations that we faced due to the difficult weather conditions here in Barcelona. I have learned a lot, and look forward to continuing to make positive progress next week."
1st week of testing ✅. 79 L in total for me today. Mostly on wet track but 1 run in the end on slicks as well ??. Overall a good day! Bring on next week, some ☀️ and loads of laps! #ME9 #F12018 pic.twitter.com/NJkbUPWzaY

— Marcus Ericsson (@Ericsson_Marcus) March 1, 2018
Sauber reported a productive first week of winter testing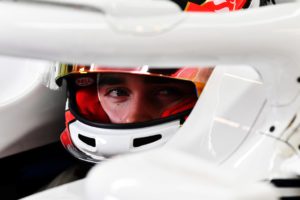 Leclerc continued the tyre work adding mechanical and aerodynamic tests.
"It was great to be back on a race track this week. I was able to learn a lot about all of the new procedures and am starting to feel more comfortable in the car. The weather conditions were not ideal this week, but we made the most of it. As they were improving, we completed a number of tests, which was a positive end to this first test. I can't wait to get back into the car next week", commented the 20-year-old Monegasque.
Last but not least ! My 2018 race helmet !
Huge thanks to @BellRacingEU, @adripaviot & BS Design ! pic.twitter.com/LIGr0di5O4

— Charles Leclerc (@Charles_Leclerc) February 20, 2018