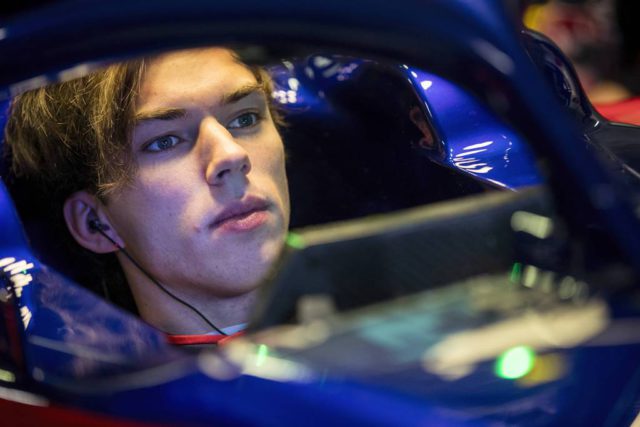 Pierre Gasly is bullish about his points potential for Scuderia Toro Rosso in the upcoming 2018 Formula 1 season. The Frenchman proved he could battle hard in his first five starts last year and now gets the chance to pilot the striking new STR13 for the whole season.
Red Bull Media House caught up with the 22-year-old on some of the most interesting questions before his Grand prix debut at the end of March.
How prepared are you for this season?
I've improved physically in all areas, so I'm stronger and better on the cardio as well. I keep improving every year. My trainers are pretty happy and I'm pretty happy as well.
There are photos on social media of you in snowshoes, is that part of your training?
I always try to go for a week at least in the mountains in December or January. It's always a good place to relax and train – just fresh air. A good way to start a new year.
Helmut Marko has said he expects you to score in the points regularly this season. How much pressure does that put on you?
I am used to pressure since I was young. When I started in karting we had the same pressure. I had to deliver results every year if I wanted to step up so I try to do my best all the time. Of course, I am not in Formula 1 to be happy with 15th place or 12th place. I want to be at the top, so I will try everything I can to be there.
You've said in past interviews that you never doubted you'd make it in Formula 1. Why is that?
I always believe that as long as you work really hard, at some point it has to pay off. I won the Formula Renault 2.0 title and I finished second in the 3.5 (behind Carlos Sainz Jr). I can see the guys in F1 and the results they had in the past, and I had the same results or better than some of them. When I do something it's always for the win.
You just took the car for a spin for the first time – how was that?
It was really amazing to be back in the car. The winter break is always really long without any driving and you miss the adrenaline. The team has done a mega job so far and I'm really looking forward to seeing how we are compared to the others.
Is there anything, in particular, you are impressed with?
I would say we have made a big improvement with the steering compared to last year. When you see it with all the pieces together and fully made, it's always a piece of art.
How was your off-season experience at the World Economic Forum in Davos?
It was amazing! I spent two days there and it was really inspiring for me. I got the chance to meet many smart people. I attended some really interesting conferences. I learnt so many things in 48 hours and it was a mega opportunity.
— Pierre Gasly ?? (@PierreGASLY) February 28, 2018