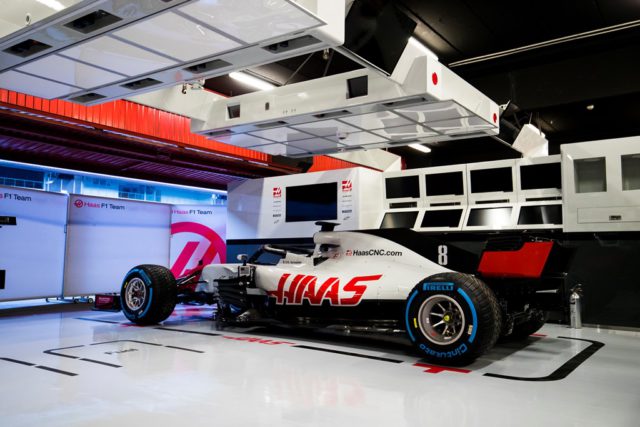 Kevin Magnussen talks about his offseason, preparation and expectations for the Catalunya tests at the beginning of the 2018 work year for the Haas team in his advance for the practices at the Spanish circuit.
How did you spend your offseason?
"I spent most of it in Denmark with friends and family. It was nice to see everyone after a long season being away all the time. Now I'm ready to go again."
You obviously kept up your training. Are there certain elements of your training that you prefer over others?
"I enjoy the weight training more, but everything has to be done. I can't only do weights as it would make me too heavy."
"I think it looks good. There are some nice new bits on the car. My expectations are that we will improve. We need to not only improve on ourselves but improve further to our competition as well. It'll be exciting to see if we've done that. I have a positive feeling."
It's your second year with Haas F1 Team and your second year with Romain Grosjean as your teammate. How helpful is to have that continuity as Haas F1 Team continues to mature?
"It's great and it's my first time being with the same team for a second year in any series I've ever competed in. It's a nice feeling going into a second season knowing everyone and having influenced the car development. I'm looking forward to it."
Not a bad view from my balcony in Dubai?? pic.twitter.com/TSaQI9Opom

— Kevin Magnussen (@KevinMagnussen) February 21, 2018
Change is a constant in Formula One, and a change at testing this year is a repaved circuit. How will Barcelona's new surface affect your learning curve, specifically when it comes to tires?
"A new surface is not just a new surface – there are all sorts of different tarmacs. Is it a rough surface? Is it soft? There are all sorts of variables in different tarmacs. We'll need to analyze that and try to understand it as it could very well change the behaviour of the tyre wear."
What is your measure of a successful test? Mileage? Speed? Reliability? Consistency? All of the above?
"It's the whole thing. If you have a fast car but it's not reliable, you're not going to have success. Likewise, the other way, if it's reliable but slow, that's no good either. We need both."
It's called winter testing for a reason, and that's because it's usually cold. Australia, home of the season opener, is typically warm. What can you take from Barcelona and apply to Australia?
"Well, that's the tricky thing. What you learn at Barcelona is not necessarily relevant for every track, actually very few of the tracks. At least with the old tarmac, it was very tough on the tires. You couldn't really learn much, especially on the softer tires. We'll see how the new surface is and what we can learn."
With the new regulations last year that resulted in much faster speeds, how did it change the way you make a lap around Barcelona?
"You go flat out at a lot more places."
Walk us through a lap around Barcelona, specifically in regard to where you're flat out, what gear you're in and where you now have to brake.
"Turns one, two and three – they're pretty interesting. Turn two is now the important bit because the earlier you can get on power there, the better you're going to be in three, which is a flat-out corner. You have to get on the power as early as you can in (turn) two. That section has changed quite a lot. Turn nine is pretty different as well – the uphill corner in the middle of the track. It's a very fast corner, very nearly flat. I think I was on 98 percent throttle on one lap last year in winter testing. It's very much close to flat, but not quite. That's very cool. Those are the two main areas that are significantly different."
The #VF18 looks so cool ?? Can't wait to drive it ?? #KM20 @HaasF1Team pic.twitter.com/vA0tqdVFLL

— Kevin Magnussen (@KevinMagnussen) February 14, 2018