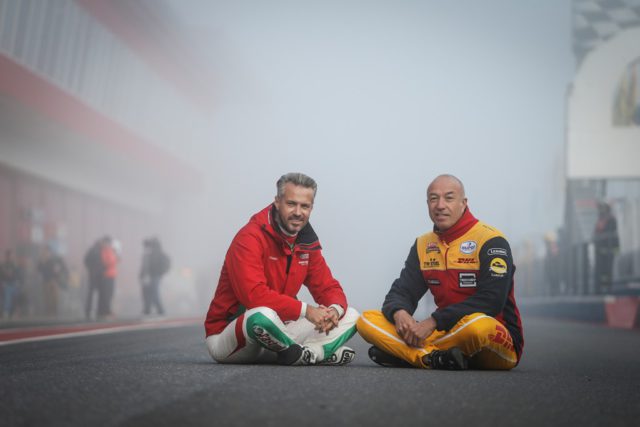 Tom Coronel wants to go from hunter to hunted when the WTCR – FIA World Touring Car Cup fires into life in Morocco from 7-8 April.
The ever-charismatic and popular Dutchman believes he now has all the ingredients he needs to fight for glory in 2018.
Coronel raced a ROAL Motorsport Chevrolet RML Cruze TC1 in the FIA World Touring Car Championship from 2014. Now he will drive a Honda Civic TCR at Boutsen Ginion Racing. He will team up with his friend and fellow title contender Tiago Monteiro. Monteiro was confirmed at the Belgian outfit last month.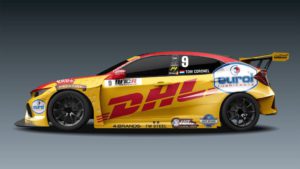 The 45-year-old has retained the support of loyal partners DHL, Eurol Lubricants, Tricorp Workwear, ERU Prestige Kaas voor Kerels, TW Steel, Intrax Suspension, 4.Brands, ASC Group, NoFear Energydrink, P1 racewear, Super-B, CM, Copernica and RSII. And he has confirmed his familiar all-yellow colour scheme will be on the Honda he will use during the planned 30-race WTCR season.
"World touring cars are my life, it's my style of racing. It's explosive and I'm no longer letting other drivers have the fame. It's possible for me also to have more opportunities to win," said Coronel. "I know the car and the very good team I have chosen from TCR Benelux, I know the tyres, I know the drivers, I know the tracks and I know the tricks. This will be the most competitive year for touring car racing for 10 years and I really like the close racing. I would rather come second with a big fight than win a race leading by 10 seconds."
François Ribeiro, Head of Eurosport Events, the WTCR promoter, said:
"It's great that Tom will continue to race in the FIA's premier touring car series. He's very popular, a great ambassador and never stops promoting himself, his partners and, of course, what he's racing in. Driving a Honda Civic at Boutsen Ginion Racing alongside Tiago Monteiro is certainly a big opportunity. And he becomes another frontrunner on the WTCR grid."
HOT NEWS ⚡️?Really happy! ???? I'll drive in the 2018 #FIA #WTCR ?
✅ New team: @BoutsenGinion
✅ New car: #Honda CIVIC @JASMotorsport
✅ New team-mate @Tiagosworld18
" I have done everything to become part of this, so I am really thrilled that it has now worked out." pic.twitter.com/TSqSEhMmrI

— Tom Coronel (@TomCoronel) February 20, 2018