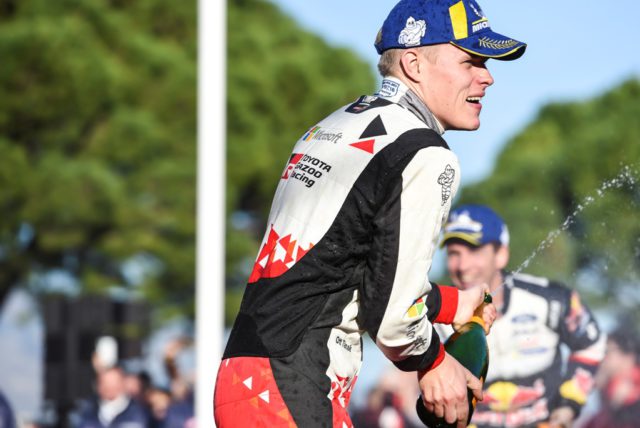 Toyota has begun the 2018 WRC season with a double podium in Rallye Monte Carlo. Ott Tänak second on his debut with the team and Jari-Matti Latvala finished third. Principal Tommi Mäkinen was really pleased with the result and defined the beginning of the season as brilliant for his crews.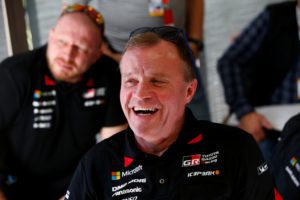 "I believe this is the strongest our team has been since we started", Mäkinen continued. "I'm very happy to see the effort put in by the whole team. I am also very impressed by the way that Ott has fitted into the team so quickly, how professional he is and how soon he has learned everything. It would be great to continue like this. We are looking forward to Sweden."
Tänak also expressed content with his first Toyota race
"It looks like I have joined a very strong team! The car has been amazing and I've felt really comfortable in it since the start of the rally. It was an extremely tough rally with such difficult conditions, but we managed to get through without any serious problems. We were expecting easier conditions [on the last day], but it was still really icy. We were able to take it steady because we were in a strong position. I'm now really looking forward to the coming rallies", the Estonian explained.
What a fantastic start for the season. First event in new home and what a great team effort and support from everyone.?

We keep pushing very hard and it can only get better from here! ☝️#WRC #RallyeMonteCarlo#YarisWRC @tgr_wrc @officialwrc pic.twitter.com/J4vRrGIDt8

— Ott Tänak (@OttTanak) January 29, 2018
Latvala pointed out that Rallye Monte Carlo is never easy
He admitted that he felt relief when reaching the finish and getting on the podium.
"The team has done an excellent job and the car is performing really well so I'm excited for the season ahead. It's going to be about staying cool and to think about the championship and about the points. This has been a good start", the Finn added.
Hello! I've heard that you were looking for pictures from #RallyeMonteCarlo. That's mint because I just posted them on my Facebook page! ?#HaveALook ? #WRC #TOYOTA pic.twitter.com/u3HgoUwzlT

— Jari-Matti Latvala (@JariMattiWRC) January 29, 2018
Esapekka Lappi was seventh in the first 2018 WRC round standings
"Sunday started really well with some good speed and the plan was to keep up the rhythm, including on the Power Stage. Unfortunately, I went wide on one corner and then I couldn't get reverse, so we lost a lot of time and three positions. At the moment I am quite disappointed but at least I completed every kilometre, gaining experience and learning many things, so there are also a lot of positives. It has been a good rally for the team and Sweden should suit me better", Lappi said.