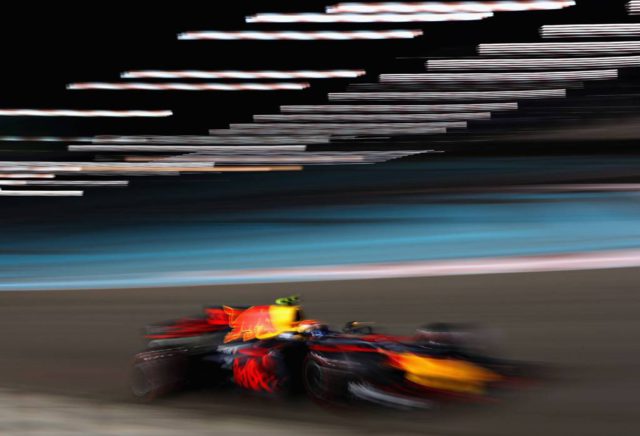 Red Bull took some positives from the Formula 1 2017 season, team principal Christian Horner said.
"It's been a season of highs and lows for us. We would obviously have liked to have finished on a higher note but, looking back, the positives we take out of the year are the three race victories and the 13 podiums for the RB13 and, of course, an awful lot of lessons with too many retirements", Horner explained.
There was a retired Red Bull even in the last 2017 race. Daniel Ricciardo did not get to the finish line because of a hydraulics problem.
Meanwhile, Max Verstappen started from 6th on the grid but finished 5th in Abu Dhabi. He admitted it was a pretty boring race for him
"If I had a pillow in the car I could have fallen asleep. I tried to follow Kimi [Raikkonen] at the start but it's so hard at this track and I couldn't find an opportunity to pass. As soon as you get within 1.5 seconds it is really tough to get close and make a pass", Verstappen commented.
"I was surprised at how good my pace was during the race, especially as I struggled all weekend with the feeling of the car. Once I got caught in the blue flags and I dropped off a bit I was able to see the true pace of the car. And it was actually quite quick. It's a shame we couldn't show it and be able to fight, which also comes as a bit of a surprise at this track."
"In all, it's been a positive end to the year. In the last two races, we didn't maximise our performance. But they are not strong tracks for us so we expected that. We will keep working hard to improve as we have done over the latter stages of this season and with some improvement from the engine side we should at least be close to the top guys next year."
Time to put your feet up @Max33Verstappen ? pic.twitter.com/9itpzL3v4k

— Red Bull Racing (@redbullracing) November 30, 2017
Ricciardo was not happy with the way his season ended
"At Turn 19 I felt something strange with the steering so I thought I had a flat tyre. Then just before the pit lane, I said: 'I'm coming in'. We weren't supposed to pit but I feared it was a puncture. Then when we got back out the steering was still strange. It suddenly got very heavy so I could tell that I was losing hydraulic pressure. I lost the power steering and then we couldn't change gears and that was that", the Australian said.
"I'm now excited to go on holiday, really looking forward to the break and hopefully next year we'll come back stronger. Not a good last few races for me, unfortunately. We had some highs this year and a lot of positive moments. But it's not the nicest way to end the season, with a DNF."
Hitching a ride ? @danielricciardo gets a first taste of the @astonmartin #NewVantage in Abu Dhabi ?? https://t.co/16klxpxtwR pic.twitter.com/d5loWElYx4

— Red Bull Racing (@redbullracing) November 30, 2017