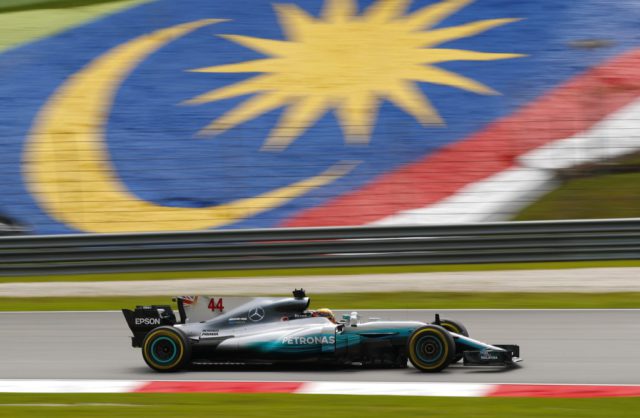 Toto Wolff believes Mercedes has a fundamental problem in its W08 after struggling during Fridays practice sessions in Malaysia. Lewis Hamilton and Valtteri Bottas finished only sixth and seventh during the abridged wet morning session. Their woes continued when dry conditions prevailed in the afternoon.
Hamilton and Bottas both suffered off-track excursions, at Turn 7 and Turn 10 respectively. ANd they lacked pace over one-lap, again winding up sixth and seventh, in a session truncated by Romain Grosjean's accident. Hamilton best lap was 1.5s down on Sebastian Vettel.
"We struggled from the get go, in the wet, in the dry, on all tyres," Wolff explained to Sky Sports. – We need to find out overnight what it is. When the balance of the car is not good, then you slide all over the place, the front and the rears you overheat them."
Wolff reckons a "tiny detail" could be behind Mercedes' current struggles, having performed strongly at circuits comparable to Sepang, most prominently Silverstone.
"You can compare Malaysia a little bit to Silverstone, probably, where we've been very good," he commented. – We've been very good in the high speed, [but] we are not at all good in the high speed here."
"A very difficult day," said Hamilton. – I had a problem with the car today. We have to review and try to understand what is wrong with the balance. We're hoping that we're able to find our bearings overnight and regroup for tomorrow."
Bottas fears that Mercedes could struggle to qualify on the front row of the grid. "We had quite limited running. Because of the rain in the morning. Bottas said. – I also had a bit of an off in FP2. This cost us some time, we lost a few laps because of that.