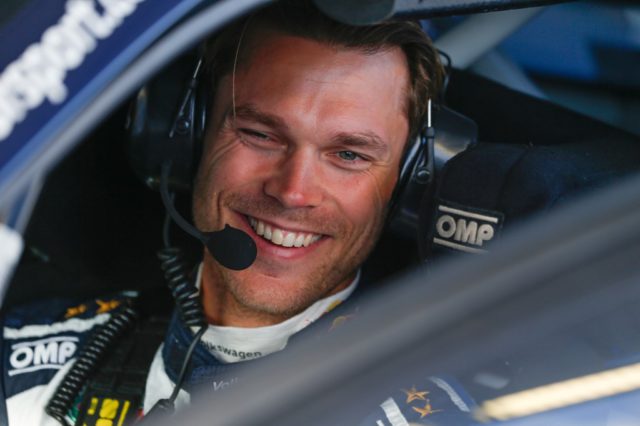 Hyundai Motorsport has made an adjustment to its crew line-up for the 2017 FIA World Rally Championship with Norwegian driver Andreas Mikkelsen joining the team for Rally de España, alongside Thierry Neuville and Dani Sordo.
Mikkelsen will compete in all three remaining rounds of the championship – in Spain, Wales GB and Australia – together with his co-driver Anders Jæger-Synnevaag.
All three of Hyundai Motorsport's existing crews will remain under contract with the team. But the specific driver line-up will differ in each of the remaining rounds of the season. Details will be announced in due course.
Hyundai Motorsport has lost ground in the Manufacturers' Championship in recent rallies, so the difficult decision to adjust crews has been made in an effort to close the gap to M-Sport in the final three rounds.
Team Principal Michel Nandan said:
"Reaching this decision was not easy, but we felt it was necessary to reaffirm ourselves in the championship battle. Discussions with Andreas have been ongoing since he was out of a drive. But we had nothing to offer him, as our line-up was fixed. However, with us losing ground, we decided to re-evaluate the situation. We had an open discussion with all three of our crews, and informed them of our decision to make this adjustment. The precise line-up for Spain has been made. But we will confirm our crews for Wales and Australia in due course. For now, though, we welcome Andreas and Anders into Hyundai Motorsport and look forward to getting our 2017 championship back on track from Spain onwards."
Andreas Mikkelsen said:
"I am delighted to be joining Hyundai Motorsport and to be back in the WRC for the next three rallies. It is a great team with some very talented people. And the Hyundai i20 Coupe WRC has proven itself to be a winning car on every surface. I had the chance to test on gravel earlier this year. I had a really positive feeling, which I am sure we will find again in these last three events of the season. My aim is to do all I can to help the team in the Manufacturers' Championship. I have a great belief in them and the car, so I am super excited. Anders and I are ready for this and we hope it will be the start of something more long-term."
Good news today, looking forward to work with you all at @HMSGOfficial ! #FightbackToWRC https://t.co/kyZ6M4Y1Ph

— Andreas Mikkelsen (@AMikkelsenRally) September 5, 2017