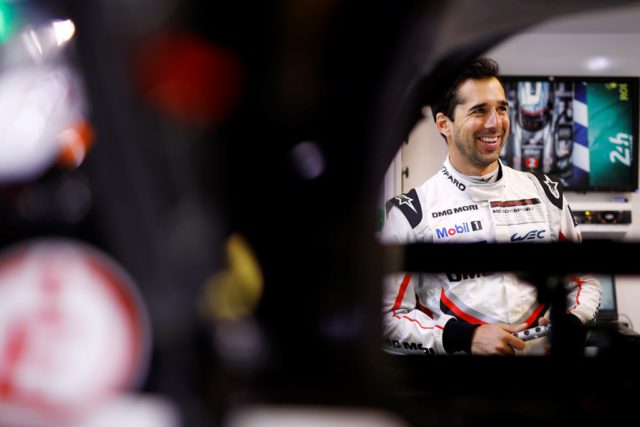 Faraday Future Dragon Racing has become the first team to announce their drivers for the 2017/18 season of the FIA Formula E Championship. Neel Jani will partner Jerome D'Ambrosio at Faraday Future Dragon Racing. The Belgian remaines with the California-based outfit for a third season.
We're pleased to announce that @NeelJani will be joining the #FFDR team next season in the @FIAformulaE championship. pic.twitter.com/jqmnEe4TfZ

— FF Dragon Racing (@DragonRacing) August 24, 2017
Neel is no stranger to open-wheel racing. Most recently he took victory at the 2016 Le Mans 24 hours and became World Champion of the FIA World Endurance Championship with Porsche.
Neel Jani is 33-years-old and from Switzerland. He has raced in GP2, A1 Grand prix, Champ car, endurance racing.
Neel Jani, Faraday Future Dragon Racing driver said:
"I am thrilled to join the Faraday Future Dragon Racing team. I've recently tested the PENSKE EV-2 powered by Faraday Future. And I look forward to building my knowledge and experience with the team and competing in the acclaimed electric racing series."
Jay Penske, Team Owner and Principal of Dragon Racing said:
"We have set our target of winning races and competing for the championship in the coming season. Neel was an essential component of that equation. When you look at the best drivers in the world, from both a racing and car development perspective, Neel is at the top of the list," Penske added.
The 2017/18 FIA Formula E Championship will kick off in Hong Kong on December 2 and 3.
Very happy to announce that I'm joining @DragonRacing for a new challenge in @FIAformulaE ??!Tough & great competition and lots to learn ? pic.twitter.com/pfKhmrfjBH

— neel jani (@neeljani) August 25, 2017
Only 100 days until the start of Season 4 in Hong Kong!!! ? #HKePrix #FormulaE pic.twitter.com/cV3CLzI4iL

— MS Amlin Andretti FE (@MSAmlinAndretti) August 24, 2017