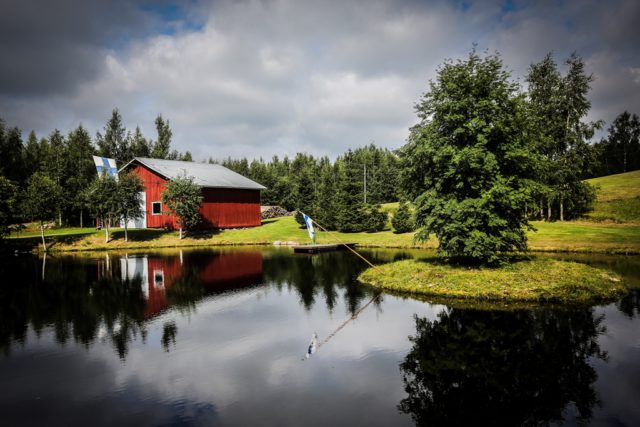 Two-time world champion Marcus Grönholm joins Red Bull TV as the guest reporter for Rally Finland, the much awaited ninth round of the season. The Gravel Grand prix awaits the bold and the brave.
Facts & figures about Rally Finland: why it's so fast, and why it's about to get even faster
* Citroen driver Kris Meeke set a new speed record when he won Finland at an average speed of 126.6kph last year. But with more powerful cars and better aerodynamics, the average could be even faster this year. No wonder they call Rally Finland 'the Finnish Grand Prix'.
* The most famous stage is Ouninpohja – broadcast live on Saturday on Red Bull TV – where the cars jump more than 50 times over the course of the 24 kilometres. The record for the longest jump dates back to 2003 when Markko Märtin flew for 57 metres at a speed of 171kph!
* Nine out of the 10 fastest rallies ever in the world have been held in Finland. The only exception is the Safari Rally in Kenya.
* If you add up all the jumps on the rally route in Finland, cars can spend up to 30% of the competitive distance flying through the air.
* There are around 5.4 million people in Finland, which has produced more world rally champions than any other country: Ari Vatanen, Juha Kankkunen, Tommi Makinen and Marcus Gronholm, to name but a few. Oh, and there are more than two million saunas as well.
Rally Finland: Where motorsport's biggest stars come out to play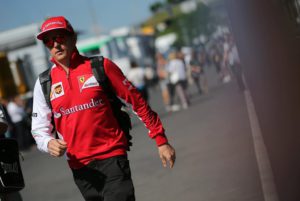 * 2007 Formula 1 world champion Kimi Raikkonen has driven on Rally Finland three times. His best result was ninth in 2011. "Rallying's definitely more difficult than circuit racing," he points out. "On a circuit, you have maybe 12 or 14 corners to remember. On a rally, there are thousands of corners – and you've only ever seen them twice on the recce…"
* Another F1 champion – Sebastian Vettel, who has four Grand prix crowns – has also come to Rally Finland: but only as a spectator. His conclusion? "Those guys are completely crazy. You'd never catch me doing that!"
Red Bull TV's guest reporter is two-time world rally champion Marcus Grönholm – also, a six-time winner on Rally Finland.
What 'Bosse' doesn't know isn't worth knowing. He'll be your guide to Rally Finland on Red Bull TV this weekend, including the live Ouninpohja stage on Saturday at 15:50 local time. Here's what makes Finland special for him:
* Laukaa: "The Laukaa and Lankamaa stages on Friday afternoon are probably my favourite. But if you're driving, you can't have a favourite stage: you have to be quick on all of them because the time gaps between drivers are normally really small."
* Insider advice: "It's a rally where it helps to have a bit of insider knowledge. My one big tip for newcomers? Don't go crazy on the jumps. There are no points on offer for taking off!"
* Fried herring: "Since I stopped driving, I've been busy running my own rally team for young drivers but also my restaurant, Sagen – which is named after my favourite stage, actually in Sweden. I recommend the Hawaiian pizza, but you can also have traditional fried herring if you prefer!"
* Unpredictability: "It's a crazy season this year with so many different winners. I have no idea who could win in Finland. Kris Meeke showed last year that there's no such thing as a home advantage anymore for Finns, so the rally seems more open than ever!"
Remembering when a WRC car took on a truck in Finland at full throttle…
It was an epic battle: World Rally Car versus racing truck on Rally Finland's most famous stage. Jari-Matti Latvala raced his WRC machine against a truck for a special film on the Ouninpohja road last year.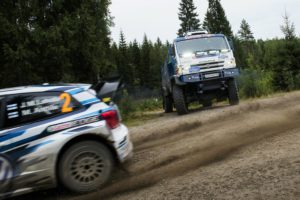 And they both tackled the biggest jump of all on it, next to the stage's famous 'yellow house", which has become a landmark as it marks where the jump is. His opponent was not just any truck though. It was the mighty Kamaz Master that has conquered the Dakar Rally.
#WRC @RallyFinland coming soon (5 Stages live on WRC+), don't miss ? pic.twitter.com/2J217YjKQp

— WRC (@OfficialWRC) July 20, 2017