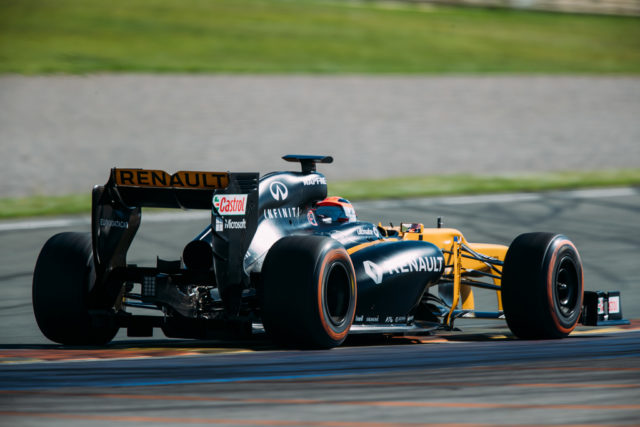 Robert Kubica will shortly return to the track in a Renault V8-powered Formula 1 car, the 2012 E20, for a program to extensively evaluate his driving capabilities. This follows an initial test at Valencia on June 7th.
"Whilst the first day of testing at Valencia was no more than to let Robert get reacquainted with the feel of driving again, this second test will be to assess his capabilities to return to the highest level of competition", the Managing Director of Renault Sport Racing Cyril Abiteboul said.
"This is a new phase in his personal and professional journey. We are proud to support him in the form of lending our infrastructure at Paul Ricard. There are still many hurdles for him to overcome, and he knows better than anyone else that only his performance will determine if he can one day return to being a professional driver."
Robert Kubica himself commented earlier that his chance of returning to F1 is about 80% to 90%
"If you asked me how much I was realistically thinking that coming back to F1 was possible [before the test], I would have put myself up to 10 or maximum 20 percent chance", he told Auto Express.
"You build up your own question marks, based on how you know yourself and your body. Then if you'd asked me about them after even the first run at Valencia, they were gone, gone, gone, gone. Then it becomes much easier than I thought. This gives you good confidence and puts you on a completely different level."
"My first target was to see if I could be capable of doing it. This is more or less done. Second, let's say, realistically talking, is raising the game slowly and step by step. F1 is a tough competition and I have been away from racing a long time. I think most of the question marks I had are gone, and I'm very comfortable with it. Actually, it was a huge relief for me because this test would have been a case of, 'Yes, I can do this' or 'No, I have to close the door on F1 forever'", Kubica added.
Fancy a little look around our #AustrianGP set up for the week? Go on then, here you go ? pic.twitter.com/lceDMkEUXb

— Renault Sport F1 (@RenaultSportF1) July 6, 2017