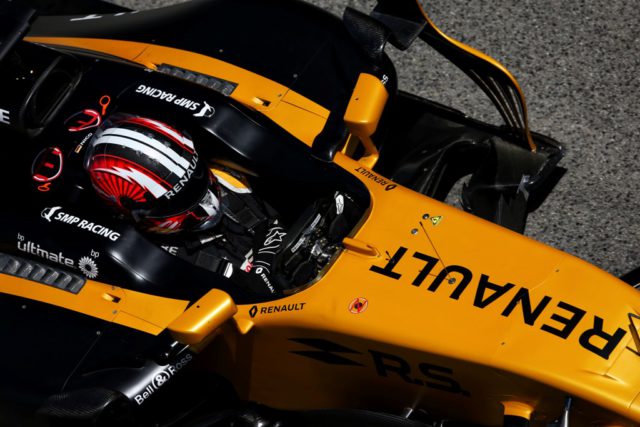 Monaco was a challenging weekend for Renault but Chief Technical Officer Bob Bell is keen to put that right on a fast, hard-braking Montréal circuit.
What did the Renault team learn in Monaco?
Despite coming away from the weekend with no points and thinking 'that was a torrid event,' there are positives. We were quite far off the pace on Thursday, but we were fortunate for the intervening Friday where we could review the data further, decide what was wrong and deal with it. The communications between our departments was very good here. We were assisted by having an extra day to process the data, but the way the team including everyone at Enstone and Viry reacted was admirable.
In terms of issues encountered, Nico [Hulkenberg]'s gearbox was on the last race of a six-race cycle and we knew ahead of the Grand Prix that there was potential it could catch us out, and this it did. We made a balanced judgement on whether or not to change it before the race and accept a five-place penalty. If it had held we'd have scored a good tally of points. If we'd taken the penalty and started further back on the grid, points would have been a tall order. We have work to do there to make sure it we don't have the same issue again and the next gearbox cycle is an evolution to counter the issues seen from the start of the season. We had problems for both drivers on Thursday; the power unit for Jolyon [Palmer] and electronics for Nico.
What can we say about Montréal?
Montréal is more demanding than Monaco regarding engine performance. It has longer straights, twisty bits with low speed corners but a bit more opportunity for the car to exercise its legs. Montréal is similar to Monaco in terms of demands on the driver to not make any minor errors as you can pay a heavy price. That is always a feature of Montréal, it puts a lot of energy on the brakes and tyres, lots of acceleration and braking which works the car hard. We will go with the softest three compounds, the softer of those compounds will be most favourable.
How important is it for the drivers to ride the kerbs at the Circuit Gilles Villeneuve?
There are a lot of kerbs around Montréal and to get a good time there you need to use them. Traditionally, in the last few races, that has not been our strong point, but we are making progress there and it will be a test for us. It will be a one-stop, I suspect. Temperature can be variable in Montréal which can make a big difference with tyres. Track temperature will play a significant part in strategy and set-up.
Are there any new parts for the car?
We have some new bits including some aero upgrades specifically for this grand prix.
It is Monday however, and more than ever #MondayMotivation is a good place to start the week! pic.twitter.com/bMdmR0SAPt

— Renault Sport F1 (@RenaultSportF1) June 5, 2017