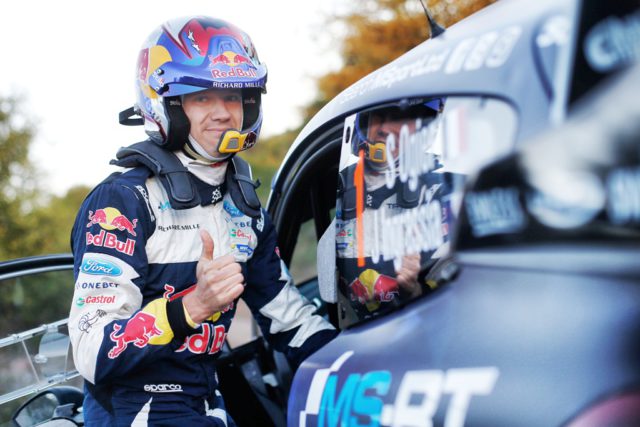 Sébastien Ogier and Julien Ingrassia were hoping to challenge for their first victory at Rally Argentina during the last April weekend. That might not have come to fruition, but the pairing secured a strong fourth place and vital points for their championship campaign.
Driving well whilst opening the road through the opening day, Ogier was keen to make his move on the podium before a strange feeling in the rear of the car and some unwanted wheel-spin halted a potential charge.
Embarking upon the final day of competition, Ogier focused his attentions on securing his fourth place and taking points from the Power Stage. Mission accomplished, 14 points saw the Frenchman hit triple figures in the drivers' championship and extend his advantage.
"It's been a very difficult weekend for us. For much of the rally we've had a strange feeling with the car and lacked confidence as a result. For the moment, we're not sure what is causing the issue so we'll have to look into that before the next event and ensure we get to the bottom of it", Sébastien Ogier said. "Regarding the hard weekend we had, to score 14 points is not too bad and we're still leading the championship which is the most important thing."
Team Principal Malcolm Wilson was not too disappointed as his crews took the places from second to fourth
"It's disappointing to have missed out on victory by such a small margin [with Elfyn Evans], but we have to look to the positives", he said. "We've secured our third double podium of the year, retained our lead at the head of both championships and remain the only manufacturer to have secured a podium at every event so far. That's some achievement."
"To have all three cars in the top-four at an event as demanding as this one is a credit to the whole team and just goes to show what a strong package we have produced. You only have to look at the stage times to see how competitive we have been all weekend, and it was great to see all three drivers adding to that tally."
"Elfyn will be disappointed for sure, but he delivered an incredible drive – a real coming of age performance. Considering the issues he had on Sunday morning, it's amazing to think how close it was in the end. When everything was working well, no one could touch him and that should give him a lot of confidence going forward. Like Ott [Tanak], his first victory won't be far away."