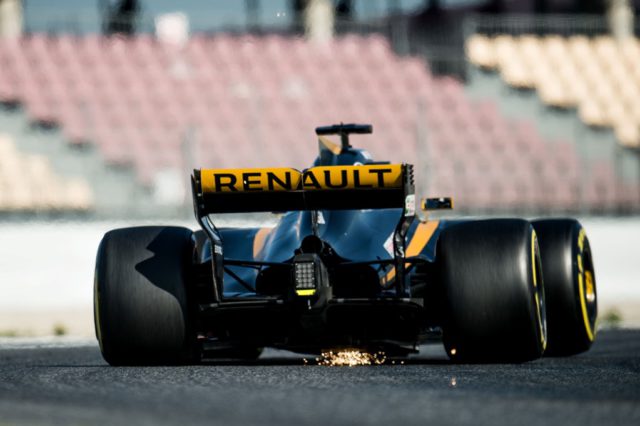 After the R.S.17's first race, Renault Chassis Technical Director Nick Chester looks to Shanghai with a sense of optimism.
What's the general feedback after the first race?
We feel we have made a good step forward since last year. The R.S.17 is able to fight in the mid-field. We need to improve the car balance which will come with track time. We are still learning how to get the best out of the car under the new regulations and there is a lot of potential to come.
What's on the must try harder list?
We are very early in the development curve. So there's a lot of improvement to come across the board, both with car components and how we get the best out of it in terms of set-up. We didn't get the set-up balance in the sweet spot in Albert Park. That affects how much the drivers can extract from the car as well as how it uses the tyres. We need to focus on the strategy lessons learnt as finding clean air to make the most of your tyre strategy looks to be even more important than before. We need to focus on our pit stops. There are also a number of minor improvements we can make to the car. There's a big to-do list.
How did the 2017 driver line-up work in Melbourne?
Nico [Hulkenberg] is new to us and he is a very quick driver with precise feedback and knows what he wants from the car. A lot of his feedback was echoed by Jolyon [Palmer] which makes the development path more straightforward. Jolyon was very unlucky with a difficult weekend and we didn't give him a car that was working properly and it affected him in qualifying and in the race. We have rectified the problem for China.
What's the challenge of the Shanghai International Circuit?
China is an interesting circuit in terms of layout. It's quite a demanding circuit in terms of power – especially with the long back straight. It is a relatively smooth circuit so easier to setup for in terms in terms of ride than Melbourne. As usual we will need to trade off downforce and drag to arrive at the optimum wing level. We will continue to learn more about the tyres which seem very durable.
It's the #ChineseGP, it's Thursday, it's #Trackwalk day! @JolyonPalmer talks us through a lap ahead of this weekend's GP in Shanghai. Enjoy! pic.twitter.com/WGTIAayu03

— Renault Sport F1 (@RenaultSportF1) 6 April 2017