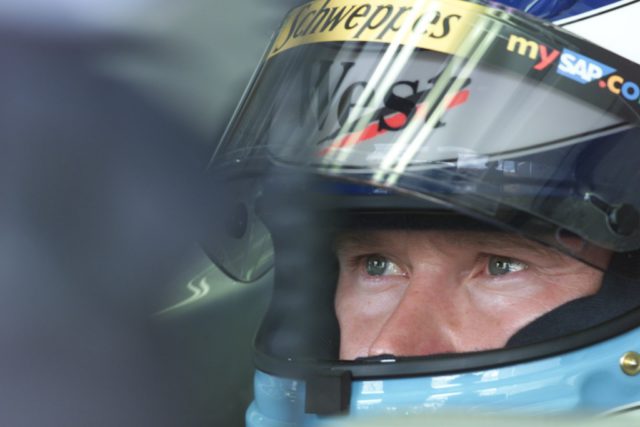 McLaren announced that double world champion Mika Hakkinen will take up the position of Partner Ambassador with immediate effect, in a multi-year deal.
The Flying Finn, 48, drove 130 Grands Prix for the McLaren team between 1993 and 2001. He won 20 of them and took two Drivers' World Championship titles (in 1998 and '99). Mika's on-track battles against Ferrari's Michael Schumacher have become part of Formula 1 folklore. And Mika therefore endures as one of the sport's most iconic, ironic, laconic and popular superstars.
In his newly established role, Mika Hakkinen will work alongside Zak Brown and McLaren Marketing. He will also work closely with Mike Flewitt from McLaren Automotive and his marketing team.
Commenting on the deal, Mika Hakkinen said:
"I've always considered McLaren to be my home in Formula 1. And I still have an enormous place in my heart for everyone in the team. Of course, the past few years for McLaren haven't been easy. But I've always believed that it's only a matter of 'when' rather than 'if' McLaren will come good again – and I want to play my part in helping that happen."
"Returning to McLaren was an easy decision for me. I've never really lost contact, and I still know a lot of the hard-working men and women there from my eight-and-a-bit seasons with the team. "I'm also really looking forward to working with Zak, who owns one of my race-winning McLarens from 2001. We've spoken about how we can work together, and I can see that he's putting in place the building blocks to help McLaren get back to the front. I'll be collaborating closely with him during the exciting years ahead."
"Equally, I'm looking forward to immersing myself in the exciting world of McLaren Automotive. I have a modern-day McLaren in my fleet of road cars, and it's a truly superb machine. I firmly believe that McLaren makes the very best high-performance supercars in the world today."
McLaren Technology Group Executive Director Zak Brown said:
"Mika is one of my all-time racing heroes, and a driver who remains one of the bravest, greatest and most iconic champions in Formula 1 history. His success with McLaren, and his battles with Michael [Schumacher], have become the stuff of Formula 1 legend, and underline Mika's place among the pantheon of Grand Prix greats."
"Just as important, Mika is a hugely impressive individual away from the cockpit – sharp, intelligent, wise, calm, witty and still a huge fan of the sport. He'll be an incredible asset to McLaren as we look to build on our partner portfolio and return to full competitiveness."
"It's our intention to provide our partners with the best possible business and social experience. And having Mika as Partner Ambassador will certainly establish our presence at the pinnacle of Formula 1 team marketing and hospitality."
McLaren Automotive Chief Executive Officer Mike Flewitt added:
"Mika Hakkinen doesn't just stand as one of the best drivers to have raced for McLaren; he's one of the greatest Formula 1 drivers in the long history of the sport. Even now he's still considered by many who worked with him to be the fastest man to ever race for McLaren – and that alone tells you just how revered and respected he remains within our organisation."
"He's also remained enormously loyal to McLaren, he's a proud owner of a McLaren P1 and he'll be an incredibly powerful and versatile ambassador for McLaren Automotive."
"Mika will be a thrilling addition to the McLaren family."
All set and ready to go! pic.twitter.com/F80xys4YId

— Mika Häkkinen (@F1MikaHakkinen) 16 March 2017