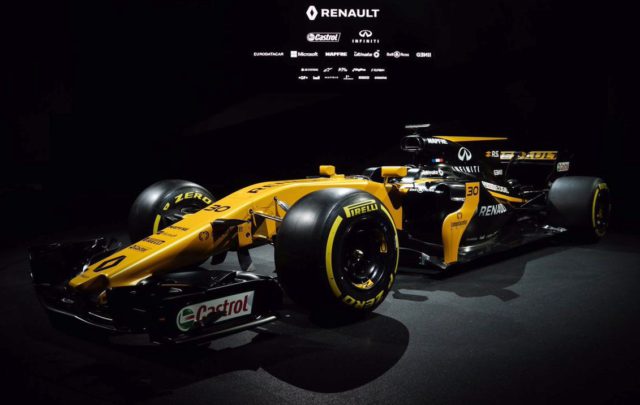 Renault has become the third F1 team to launch the car for 2017 season – RS17 in London. The car is with the traditional yellow livery. This time the black colour is more presented, especially in the back of the car. This will the second season for Renault back as a works team.
"The objectives is very simple. We expect to be fifth in the championship, Renault Sport Racing president Jerome Stoll said.
– We have the team, the drivers, the partners and an organisation that is now managed under the leadership of Cyril Abiteboul and Bob Bell. So frankly I would say that we are hungry for the podium and hungry for success now."
The car will have a new RE17 engine, which is a departure from last year's power unit. It has undergone a radical overhaul after Renault felt the old design had reached its maximum potential.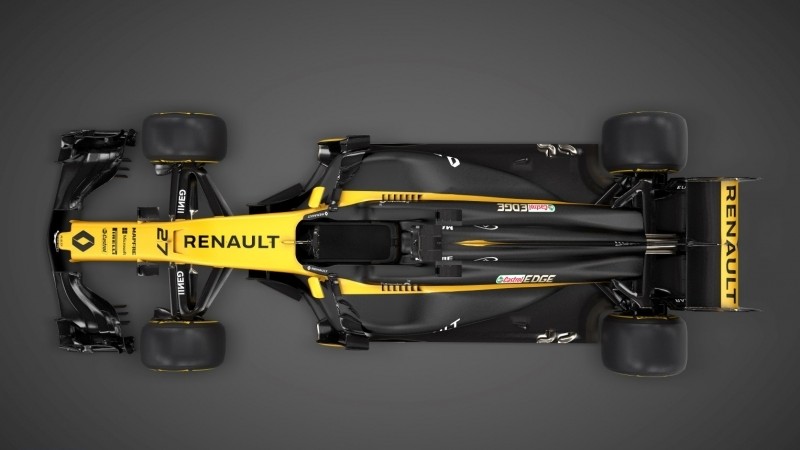 The drivers for the team this year will be Nico Hulkenberg, who joins the team from Force India to partner Jolyon Palmer. Sergey Sirotkin will be third and reserve driver for the team.
"We had a very good experience working together last year. And having this as a base we will make a step forward with a new role in 2017, said Sirotkin. – FP1 sessions will be part of my programme.
I know these sessions are an important element of race preparation for the team. So my duty in these is to fulfil all their targets. Rather than just trying to set the faster time I can at any given moment."
"The engine is 95% different," said engine chief Remi Taffin. "We put a lot of effort to gain on the weight on every single part as we knew we need to make an effort on that part. This engine is more based on what we'll be doing for the next three years."