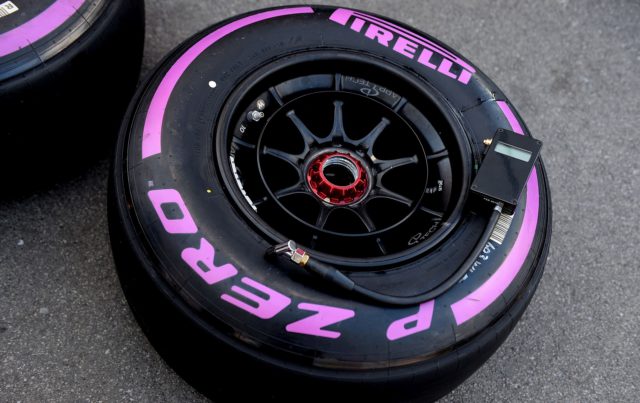 This year's Formula 1 world championship comes to a close in Abu Dhabi. The drivers title set to be decided at the final race. Pirelli is bringing the three softest compounds in the range to Abu Dhabi: P Zero Purple ultrasoft, P Zero Red supersoft, and P Zero Yellow soft. The ultrasoft is being used for the first time since Singapore, its fifth appearance of the year and first at Yas Marina. This can trigger more pitstops for new tyres, as in the past the usual strategy was with 2 stops – starting with supersoft and then 2 pitstops for softs.
THE CIRCUIT FROM A TYRE POINT OF VIEW:
Yas Marina has a very smooth track surface with a wide variety of corners and speeds, as well as warm weather that is consistent all year round, which makes it a favoured venue for testing.
Because the circuit is quite varied, teams tend to run a medium downforce compromise set-up.
Overtaking tends to be quite tricky at Yas Marina. So strategy can help boost track position.
The smooth surface generally leads to quite low levels of tyre wear and degradation.
The grand prix starts in the late afternoon at 5pm and ends in the evening. Which means that track temperatures tend to vary from start to finish, sometimes dropping off dramatically.
Traction is a key aspect of tyre behaviour in Abu Dhabi, with all the acceleration out of corners.
Like Brazil, Yas Marina is an anti-clockwise lap, which is not typical of the rest of the season.
THE THREE NOMINATED COMPOUNDS:
Yellow soft: seen at every race but is the hardest compound available this weekend.
Red supersoft: used previously at Abu Dhabi and like the soft. It's a mandatory available set.
Purple ultrasoft: this has a speed advantage, so puts an interesting variable into strategy.
HOW IT WAS A YEAR AGO:
Nico Rosberg won the 55-lap race with a two-stop strategy for Mercedes. He started on supersoft and then stopped for softs on laps 10 and 31. Two stops was the most popular option.
Best alternative strategy: Sebastian Vettel also stopped twice but with two initial stints on soft followed by a final stint on supersoft. This allowed him to climb from 15th on the grid to fourth.
PAUL HEMBERY, PIRELLI MOTORSPORT DIRECTOR:
"Abu Dhabi is one of the circuits we know best. Because we have completed a number of tests there previously. Including some of the recent 2017 wider tyre tests that we have been carrying out since August. The new element to this year's race is obviously the ultrasoft tyre. This should provide some extra speed on a circuit that forms a good all-round test for the tyres. All the compounds nominated for this year are very well suited to Abu Dhabi, opening up a number of different possibilities when it comes to strategy. Although the attention is on the finish of the 2016 season, we're already looking forward to 2017. There will be a presentation to media before the start of the grand prix. Then the first test with all three mule cars on track together with 2017 tyres on the Tuesday after the race."