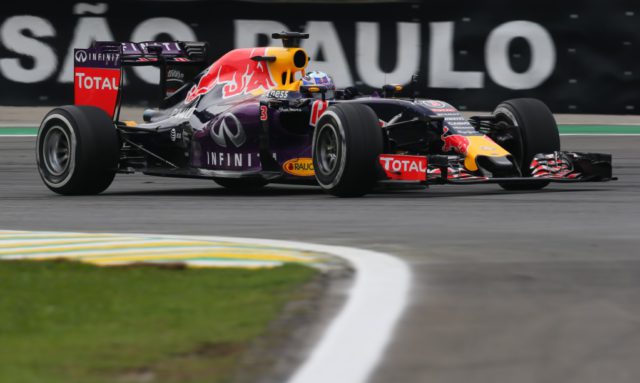 If, over the past two events, the Mexican Grand Prix has given Formula One a new stream of Latin racing fervour to be utterly entranced with, then this weekend we go right to the source – Interlagos, home of the wild and exciting Brazilian Grand Prix.
The extraordinarily chaotic sound and fury of the event is evident right from the start of the weekend – and that means from the moment you first navigate your hire car onto the Marginal Pinheiros, eight lanes of roadgoing madness that funnel you towards the Morumbi district that acts as home to most teams over the race weekend. Negotiating the insane traffic a bit like playing free jazz – nobody really has a clue what they're doing, it seems to go on forever and there are frequently riotous and noisy clashes that result in sore heads.
Once you've made it to your destination it's time to embrace that other great Brazilian Grand Prix tradition – heading to a churrascaria and eating enough grilled meat to make the Beano's Desperate Dan look like a vegan.
The deal is this: you're handed two flags or paddles at the start of the evening – green and red. The former says 'keep feeding me'. While the latter halts the beastly binge. Couple this with copious amounts of caipirinhas and it all ends in something like a scene from Withnail and I mixed with Monty Python's Mr Creosote – "just one wafer thin slice of filet mignon?"
Brazilian Grand Prix Stats:
Daniel has started the Brazilian Grand Prix five times, beginning in 2011. He's finished in the points just once – in 2013 for Toro Rosso when he was 10th.
Max has started just one Brazilian GP. That was last year and he took two points for Toro Rosso with ninth place.
Daniel Ricciardo started the 50th grand prix of his career here in 2013. He started seventh for Toro Rosso and finished with a point in 10th place. This weekend he is set to start his 108th F1 race.
We've won the Brazilian Grand Prix four times from 11 visits. We first won in 2009 with Mark Webber. The Australian won again in 2011. Sebastian Vettel won in 2010 and 2013.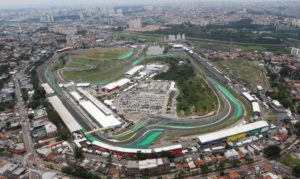 Over the years a couple of venues in and around the Morumbi area have become F1 favourites. And over the course of the weekend every team and its drivers is likely to cycle through at least once. For dinner, not on a bike, although it would be amusing to see Daniel or Max unicycle through a packed restaurant.
Once the preliminary blowouts are done with (and the hangovers are cured), it's down to the business end of the grand prix. And Interlagos is a little gem of a circuit that more often than not serves up thrilling racing.
A large part of that is down to the fans. Motorsport is akin to religion in Brazil and the crowd here is always among the wildest of the season. On Sunday the whole place reverberates to the sound of samba drums and incessant chanting. And as the race start draws near the atmosphere gradually ratchets up to full fever pitch. Standing on the grid in Sao Paulo is one of the great F1 experiences with the fans close at hand. It's likely to be even more emotional this year as local hero Felipe Massa is making his final Brazilian GP appearance before retiring at the end of the season.
Interlagos is a short track at just 4.903km layout (the second shortest circuit of the season) but with plenty of elevation changes, technically demanding turns and a couple of key overtaking points (most notably turns through the Senna S and Turn 4) it packs plenty of punch into a short distance.
Also Interlagos is at altitude, though the São Paulo track's 800m is nothing compared with Mexico's 2,220m. Still the atmosphere here can cause a few headaches in that aerodynamic efficiency is affected and teams often run higher downforce packages.
In the past those attributes have suited us well and we've bagged four victories at the Sao Paulo track – in a three-year burst from 2009-2011 and then again in 2013. We've also won one Driver's title here – with Sebastian Vettel in 2012. In recent times it hasn't been the happiest hunting ground. But given results over the last couple of races there's every reason to hope that 2016 could be better.
The final variable that Sao Paulo offers is the weather. Over the years Interlagos has given us baking sunshine, wintry chills and, regularly, torrential downpours.
Ahead of the departure of the teams for Sao Paulo, the long-range forecasts are suggestion mixed conditions. With rain on Thursday giving way to occasional showers on Friday morning. And even the chance of a thunderstorm on Sunday.
So we have got intensely passionate fans, a cauldron-like atmosphere, unpredictable weather, amazing food, extreme hangovers. And a superb little track. Should be massive weekend.