Hyundai Motorsport presents a preview of its 2017 WRC challenger – Hyundai i20 WRC – at the Paris Motor Show. The car will make its competitive debut in next season's FIA World Rally Championship. The team has been testing the prototype since April.
The car is based on a three-door Hyundai i20. It is developed to meet WRC's 2017 technical regulations, which gave greater aerodynamic freedom to designers. Hyundai Motorsport has an extensive testing programme lined up in the final part of 2016.
WRC regulations for the 2017 season also offer teams more power (an increase to 380HP), more downforce, Electronic Active central differential and the ability to compete with longer and wider vehicles. The objective of the new rules is an even more dynamic and spectacular show.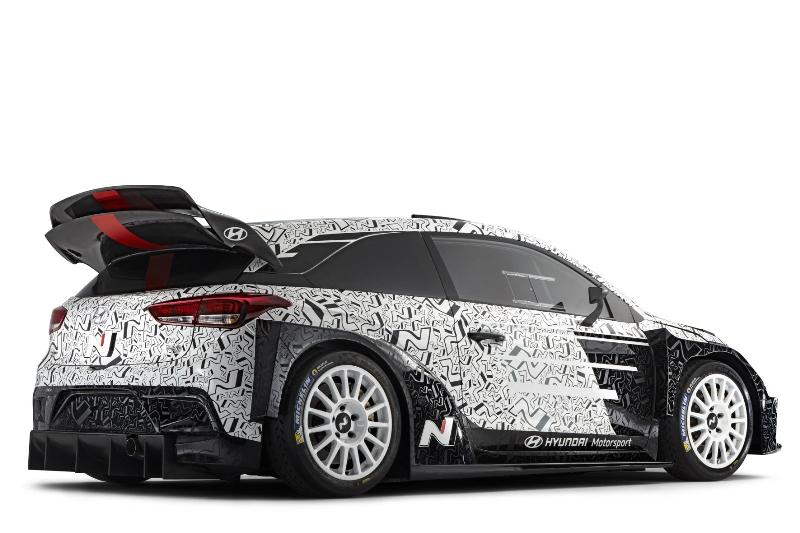 The Hyundai i20 WRC final specification will be revealed in December
The livery on show in Paris is an interim version. The final specification and look of the car will be revealed in December.
Team Principal Michel Nandan said: "The 2017 WRC regulations allowed all teams to start from a blank page. The changes will raise the level of entertainment in WRC on stages. The cars will be wider and more powerful. The 2017 car started testing in April with initial work centred on engine and powertrain testing. More recently, we have looked at suspension, differential and aero. There will be some small evolutions on both chassis and engine later this year. We look forward to revealing the final version of our 2017 car later this year."
Hyundai Motorsport is in action this weekend at the tenth round of the 2016 Championship, Tour de Corse – Rallye de France. There it is fielding three New Generation i20 WRC cars. The team has enjoyed its most competitive WRC season to date with victories in Argentina and Sardinia and podiums in an additional four rallies: Monte-Carlo, Sweden, Poland and, most recently, Germany.