Liberty Media Corporation has agreed to acquire Formula One from a consortium of sellers led by CVC. The transaction price is $8 billion.
Liberty Media will acquire 100% of the shares of the parent company of Formula One – Delta Topco. Right now John Malone's company has taken an 18.7% stake for $746 million. The money is completely paid in cash. CVC will continue to be the controlling shareholder of F1 Prior to the deal's completion.
When the acquisition is completed, Liberty Media will attribute F1 to the Liberty Media Group which will be renamed theFormula One Group. The consortium of sellers led by CVC will own approximately 65% of the Formula One Group's equity and They will have board representation at Formula One.
Bernie Ecclestone will remain Formula One's CEO
Greg Maffei, President and Chief Executive Officer of Liberty Media, said: "We are excited to become part of Formula One. We think our long-term perspective and expertise with media and sports assets will allow us to be good stewards of Formula One and benefit fans, teams and our shareholders. We look forward to working closely with Chase Carey and Bernie Ecclestone to support the next phase of growth ."
Chase Carey: I am thrilled to take up the role of Chairman of Formula One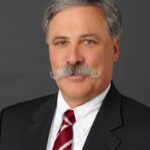 Chase Carey has been appointed as the new Chairman of Delta Topco.
"I greatly admire Formula One as a unique global sports entertainment franchise. It attracts hundreds of millions of fans. I see great opportunity to help Formula One continue to develop and prosper for the benefit of the sport, fans, teams and investors alike."
The F1 teams will have the opportunity to participate in the investment, Liberty Media says
According to Liberty Media certain teams have already expressed an interest in investing after completion of the acquisition.
Upon completion of the acquisition, the Liberty Media Group will be renamed the Formula One Group. Formula One will remain based in London.
The completion of the acquisition is subject to certain conditions
The deal has to receive clearance and approvals by antitrust and competition law authorities , third-party consents and approvals, including that of the Fédération Internationale de l'Automobile and the of Liberty Media's stockholders.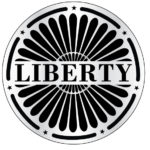 Liberty Media owns interests in a broad range of media, communications and entertainment businesses. Those interests are attributed to three tracking stock groups: the Liberty SiriusXM Group, the Liberty Braves Group, and the Liberty Media Group.