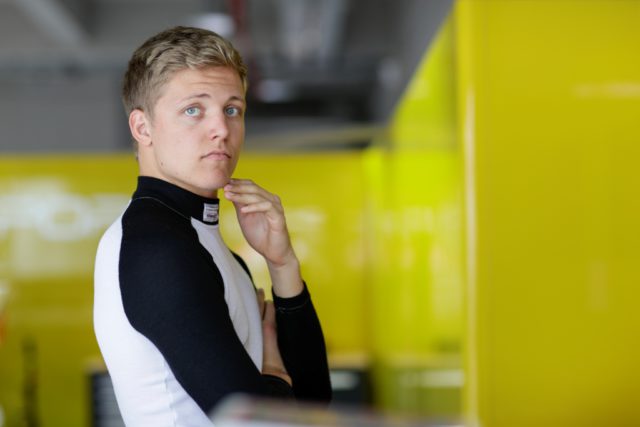 Yann Ehrlacher, Yvan Muller's 21-year-old nephew, has signed to race one of the ALL-INKL.COM Münnich Motorsport's Honda Civic TCR racers in WTCR, the new name for the FIA World Touring Car Championship. As a result, he will go up against his famous uncle following Muller's decision to return to full-time driving in a Hyundai i30 N TCR run by his own YMR team.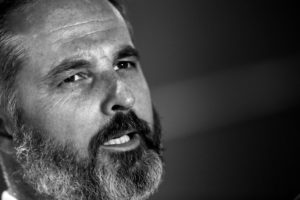 Muller is a four-time World Touring Car champion, while fellow Frenchman Ehrlacher claimed a breakthrough WTCC win in Argentina last July. "His progression is massive," said Muller last December. "I realised after the first race in Marrakech last year that the WTCC would not be easy for him. But that is normal and after he did a good season. He's only 21 and has a lot to learn but I believe in four or five years he will be better than I was. It's not just because of the advice I gave him but he also has his capacity and with these two things he'll be better than me."
The son of former single-seater racer Cathy Muller, Yann Ehrlacher is relishing the chance to continue his career in world touring car racing:
"Following my first season in WTCC, the target was obviously to be at the start of the new WTCR. I am really happy to have been chosen by ALL-INKL.COM Münnich Motorsport. It's great news for me because it's a very good team with a lot of experience in racing and in touring car in particular. With such a great package, the expectations will naturally be high, and my goal is to be among the title contenders this season, although I know that the competition will be tough. There is obviously more pressure than last year, but I'm ready."
Of the prospect of racing against his famous uncle, Ehrlacher added: "To race against Yvan will, of course, be a special moment for me. He's my inspiration, he is the best driver in the world in a touring car, and I look forward to sharing the same starting grid as him."
Dominik Greiner, Team Manager of Friedersdorf-based ALL-INKL.COM Münnich Motorsport, said:
"Logically we had several drivers on our list and the decision was not an easy one. But I feel that with Yann we at ALL-INKL.COM Münnich Motorsport have chosen the best package and we welcome him to our team. A very talented, fast and motivated driver who has gone through a great racing school via his mother and uncle, Yann already had some good moments last season and I hope he can continue like this in 2018. Yann and Esteban [Guerrieri] are already working professionally, hand-in-hand as team-mates so we are looking for a good season with them both."
François Ribeiro, Head of Eurosport Events, promoter of the WTCR – FIA World Touring Car Cup presented by OSCARO, said:
"With every team announcement the momentum behind WTCR continues to grow and confirmation of ALL-INKL.COM Münnich Motorsport's line-up is yet more good news. Team owner René Münnich has been a long-term advocate of world touring car racing and the support he extends to his team and its drivers is to be highly commended."
"Esteban and Yann are two drivers capable of winning races and challenging for the title based on their obvious ability and performances in the WTCC last season. With both drivers extremely competitive and closely matched I expect ALL-INKL.COM Münnich Motorsport to mount a strong challenge for the WTCR – FIA World Touring Car Cup presented by OSCARO for Teams."
The inaugural WTCR season begins in Marrakech, Morroco from 7-8 April with the first of 30 planned races that will take place over 10 weekends in four continents.
New @YouTube video !
? Lapland called us for a drift !
Like and share if you like sideways business ! ?? #YE68https://t.co/gdaGKVfYQu

— Yann Ehrlacher (@YannEhrlacher) February 17, 2018