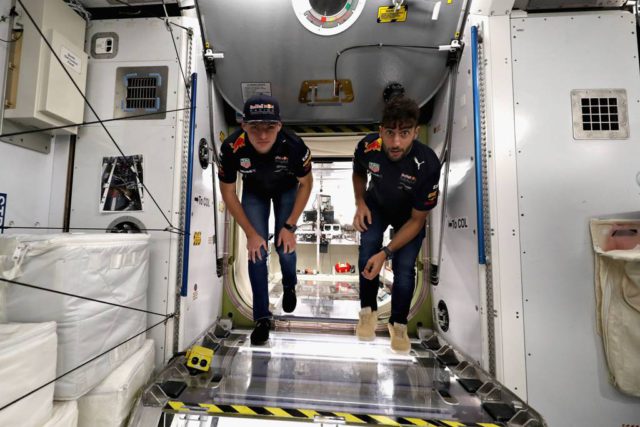 Given how much fun Formula 1 has in Austin, it takes something pretty special to drag anyone from the teams away. But an invitation to NASA certainly fits the description. And so it was before the US Grand Prix, Red Bull drivers Daniel Ricciardo and Max Verstappen boldly went to Houston. And they had a special mission: to play at astronauts for the day.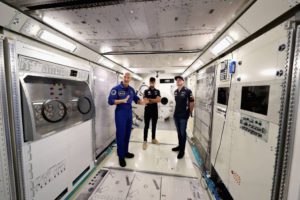 The Lyndon B. Johnson Space Center is NASA's hub for manned flight, home of Mission Control (which Daniel describes as: "the film set version of our Ops Room") and many of the astronaut training facilities. The F1 space cadets got to experience simulated microgravity. They also looked around a crew capsule. International Space Station astronaut Luca Parmitano showed it to them. And he is one of the few people in the world who can describe the cockpit of a Formula One car as 'roomy'! They then got to drive a crewed exploration Rover across a simulated Martian landscape. "We learned what they do in space – but we had a lot of fun too…," explained Max.
The drivers had a full four-hour tour. They took in all of the Center's illustrious history and being granted access to many areas not usually on show. NASA isn't often compared to Milton Keynes but both drivers remarked on the similarities between the F1 world and theirs.
Before the US Grand Prix, Red Bull drivers Daniel Ricciardo and Max Verstappen boldly went to Houston. And they had a special mission: to play at astronauts for the day at NASA
Feeling lost without F1? 100 days to go until the #AusGP ?? pic.twitter.com/C5dC5JQM7e

— Red Bull Racing (@redbullracing) December 15, 2017