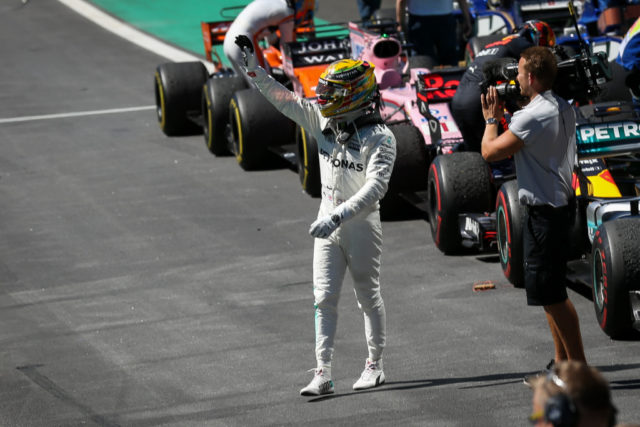 Valtteri Bottas took second place at the Brazilian Grand prix but it was the performance of Lewis Hamilton that captured the imagination of fans around the world. The four-time world champion started from the pitlane after his qualifying crash. He was fourth at the chequered flag.
"I had a great time, I enjoyed the race very much. I had so much pace, it would have been an easy win. So on the one side, I am disappointed that I put myself in the worst position. But yesterday is behind me, the race has been very positive. I had fun coming through. It felt like the go-karting days where I would always start in the back in my first year or two", Hamilton commented.
"My aim was to just try and redeem Saturday's mistake, to make the team proud and get some points back. I was trying to get back to third, I just ran out of tyres in the end. But I enjoyed the battle. And hopefully, that continues to show to everyone that I still have a lot of fire in my heart and many, many more races to go."
Hamilton: "I had so much pace, it would have been an easy win"
The second place at Interlagos was Bottas' 12th podium with Mercedes and his best ever result at the Autódromo José Carlos Pace.
"I think we lost the race in the first corner", admitted the Finn. "When I dropped the clutch at the start initially, there was less grip than I expected. So I broke the traction and got some wheel spin. Seb [Vettel] got a better getaway and managed to get on the inside. That is unfortunate because the race pace between us and Ferrari was very close and we had a similar strategy."
"When we went for the Softs, we tried the undercut and tried to attack with the new tyres. But there was no way to get past. We wanted to attack in the very end again but, when I was trying to pick up the pace again, there was nothing left in the tyres. After the good result in qualifying, I had very high hopes for the race. But if you look at the positives, it has been a much better weekend for me personally than I had for a while. And it was not a bad result for us as a team looking at the position where Lewis started, so that's good.
Lewis Hamilton's charge to 4th at the #BrazilGP made it 24 straight races in the points, level on the all-time list with Michael Schumacher

Three more to catch Kimi… pic.twitter.com/2HTJQlkMLP

— Formula 1 (@F1) November 12, 2017